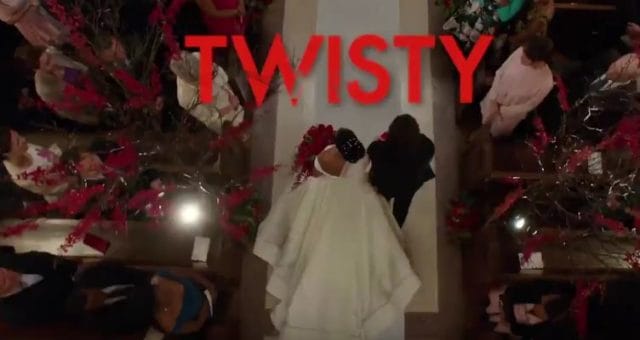 Next week, Scandal airs its long-awaited, highly anticipated 100th episode. As we have said before, it will be set in an alternate reality. And now, thanks to the promo that aired right after the episode, we will finally get our first look at what that may look like for Olivia Pope and friends. Here we go:
To start off, we see a flashback of the night they decided to rig the election. However, as we see it a second time, but this time Olivia Pope says no. Cut to a series of quick flashes of what happened because the election was rigged. But this time, none of that happened. So what is that alternative world look like?
Olivia walking down the aisle apparently. Olivia Pope, who has always struggled to find a balance between her personal life and her professional life, between love and power in Washington, is getting married. BUT, who's the groom? Is it Fitz? Maybe, because he doesn't win the election, Fitz and Olivia get to settle down in Vermont. They would get married, have four kids, he could be a mayor, and she could make jam. Or, it could be Jake, who also had a relationship with Olivia, once upon a time. Because let's not forget, even if Fitz doesn't become the President, he is still married to Mellie. It could even be Edison Davis for all we know.
Elsewhere, someone is putting a tiara on Quinn's head. Is that Charlie? Or even Jake? Quinn's whole story started with Olivia Pope giving her a new identity, so what does that mean for her? Also, sidenote, is that Olivia standing out of focus behind her? How do the other characters get impacted by Olivia's decision. Afterall, we do see the inside of the OPA office. It's completely empty, No tables, no chairs, no photos, nothing.
So I'll leave you with this final screengrab to help you decide what this alternate reality may look like.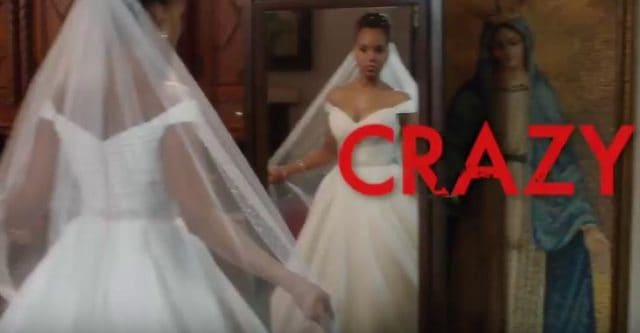 Is she happy? Sad? Is there a little regret there maybe?
Save