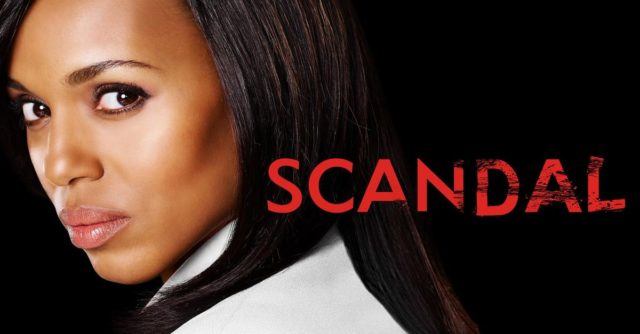 This is it. It is official. Season 7 of Scandal will be it's last. ABC's Channing Dungey announced it at Tuesday mornings's ABC upfronts. According to Entertainment Weekly's Natalie Abrams, Dungey said:
"To be honest, I had conversations with Shonda [Rhimes] where she has had, for a while, a sense of how she wanted the story to end," ABC chief Channing Dungey told reporters on Tuesday morning. "We sat and we talked and she said, 'Look, I really feel like season 7 is where I want to wrap up this story because I always prefer to end a show where you're feeling on top as opposed to letting things fizzle out.' I do think that audiences, especially fans and Gladiators, who are as loyal to Scandal as they've been, are going to want the story to end in the way that Shonda intended to. That was a decision she felt really good about and we support wholeheartedly."
According to Abrams, Dungey also discussed several other things like the number of episodes in Season 7 and whether there would be the regular 22 or 24 episodes, or whether there would only be 13 or 16 like season 6. There was also talk about whether there would possibly be a Scandal spinoff, but Dungey is remaining tight lipped. Shonda Rhimes has yet to comment about the end of Scandal. Shondaland's The Catch was also recently cancelled by ABC. Last Friday, Rhimes tweeted:
I am sad to say farewell to #TheCatch, but I wanted to take a moment today to thank all of the amazing fans who joined us on the journey.

— shonda rhimes (@shondarhimes) May 12, 2017
However, there is no need to worry. There is more Shondaland coming to us this summer. Still Star-Crossed will premiere on Monday May 29th at 10pm. Here is the promo for it:
Save
Save
Tell us what's wrong with this post? How could we improve it? :)
Let us improve this post!