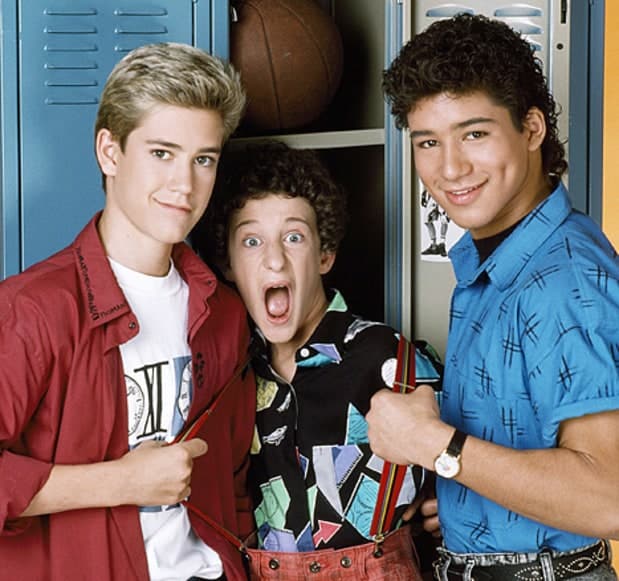 We all remember the infamous line "I'm so excited," that Jessie Spano sang while being hooked to caffeine pills on the popular 90's series Saved by the Bell. We at TV Overmind are truly excited about the Saved by the Bell themed restaurant that will be coming to Chicago in June that we reported on a few months ago.
The restaurant, which will be located in Chicago's Wicker Park neighborhood, was originally only intended on being open for the month of June and would be a replica of The Max, the popular hangout that Zack, Kelly, Slater, Lisa, Jessie, and Screech would frequent after a long day at Bayside High. Reservations went on sale yesterday and sold out within the first ten minutes. Due to the huge demand to attend the restaurant called Saved by the Max, dates were added through the month of August. If you were unable to snag a reservation, limited walk-ins will be available every day.
For $35 ($46 after taxes), guests are treated to the ultimate dining experience which includes one appetizer, one entree, and one dessert. A full menu has yet to be released, but guests do have the opportunity to try A.C. Pulled Pork Sliders, a Preppy BLT, or even Mac and Screech. The restaurant will have cocktails named after your favorite gang from the series that ran on NBC from 1989 to 1993.
Saved by the Max will also feature costume contests, trivia nights, and have there very own Zack Attack cover band, There will even be a cast and crew Q and A. Dates and times for these awesome events have not been released. For more information, check out the official website: www.savedbythemax.com.
TV Overmind will be present on June 12th and will be sure to share with our loyal readers all the Saved by the Bell moments we experience.
Photo by: NBC
Tell us what's wrong with this post? How could we improve it? :)
Let us improve this post!