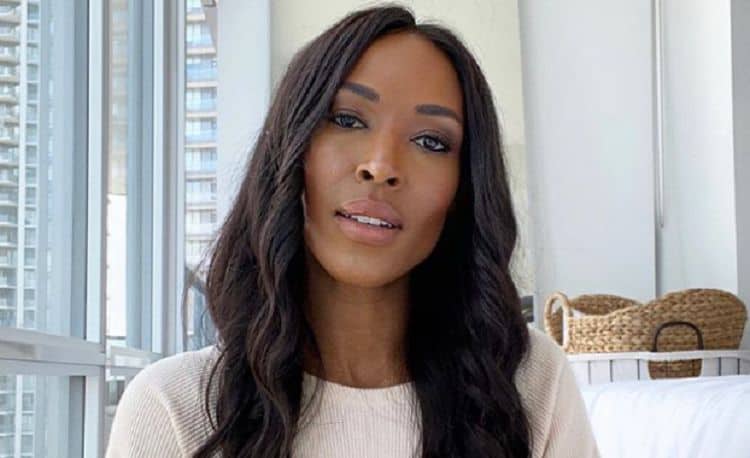 A few days ago, Sasha Exeter was mainly known for being a blogger and influencer. However, she has recently become the subject of headlines all across the internet after Canadian stylist, Jessica Mulroney, made some offensive racially charged remarks aimed at Sasha. Despite the incident, Sasha has handled the situation with class and she is continuing to use her platform to speak out against injustice and impression. People from all over the world have been showing their support for Sasha and everything she stands for. Even though Jessica Mulroney tried to tear her down, Sasha is Continue reading for 10 things you didn't know about Sasha Exeter.
1. She Runs Her Own Website
Some people say blogging is dead, but that isn't the case at all. For many people, starting a blog has become a great business opportunity, and Sasha is one of those people. Sasha runs a lifestyle blog called So Sasha. The site features a variety of posts on topics like fashion, health, parenting, and fitness.
2. She Was A Competitive Athlete
Staying active has been a part of Sasha's life for as long as she can remember. She was a competitive tennis player for much of her life. She was so good that she earned scholarships. Even though her days as a tennis player are over, the lessons she learned while playing the sport remain with her today.
3. She's Suffered From Health Issues
Sasha may be in great health now, but unfortunately, that wasn't always the case. Sasha said, " I was diagnosed with a kidney disease years ago, and a couple of years after that developed Fibromyalgia and learned that the key to managing my renal and chronic pain issues was through food and not medication." Thanks to a clean diet and regular physical activity, Sasha has been able to improve her health and quality of life.
4. She Understands The Importance Of Work/Life Balance
For some people, especially those who have careers that rely heavily on social media, it can be hard to step away from work. However, Sasha has learned that in order for her to maintain her happiness, she has to stay aware of her work/life balance. She told Best Health Magazine, " happiness is shutting down at 7:30 p.m. and having a proper dinner with my partner (at the table) and talking about our day, without the television. It's taking a walk along the water with our dog. Having a good work-life balance. Being healthy. All the little things I used to take for granted."
5. She's A Toronto Native
Sasha was born and raised in Toronto, Canada where she continued to live until moving to the United States for college. After college, she stayed in the United States for work. But as issues with her health continued to worsen, she decided to return home to Toronto where she still lives today.
6. She Quit Her Job To Build Her Brand
Taking a leap of faith is always easier said than done. No matter how much you want to achieve something, it's not always easy to make sacrifices in order to get there. Still, Sasha decided to quite her corporate job in order to pursue the path of a content creator. After years of being unhappy at work, she knew this is what she needed to do.
7. She Has Worked With Lots Of Major Brands
Sasha's leap of faith has definitely paid off throughout the years. Not only has she gained a large following on social media, but she's also gotten the chance to work with some of the biggest brands in the world such as Mercedes, Nike, Apple, and General Motors.
8. She Hopes To Inspire Others
Sasha is definitely a boss. Even though it's not always easy, she's managed to find a way to balance all of the different responsibilities she has. She hopes that her story and her journey can serve as inspiration for other people who are trying to chase their teams.
9. She Does A Lot Of Traveling
Getting out and seeing the world is something that has always been important to Sasha. Over the years, she's been lucky enough to do lots of traveling and she has visited destinations both near and far. Some of the places that she's been to include Mexico, Jamaica, and London.
10. She Encourages People To Face Their Fears
Sasha says the best advice she's ever been given is this: "Everything you want is on the other side of fear!" This is also the sentiment that she hopes to share with others. She knows first hand how rewarding it can be to face fears head on, and encourages others to do the same.
Tell us what's wrong with this post? How could we improve it? :)
Let us improve this post!