I'll be honest here: I'm a '90s kid, so I'm not super familiar with 1980s and the likes of the Culture Club and Boy George. However, a picture has just surfaced of the Culture Club's album, Kissing to Be Clever, and people are claiming that 1980s Boy George looks exactly like Sophie Turner, who plays Sansa Stark on Game of Thrones. Take a look for yourself and decide.
Perhaps my mind is clouded by how much I enjoy Sophie Turner as an actress and how the character of Sansa has developed since Game of Thrones first began. However, while I see little similarities between her and Boy George in the photograph, I don't think it's as startling as other people are making it out to be.
Boy George may resemble Sophie Turner a little bit in this picture, but they don't look exactly alike; they're not twins. At most, one could say that the two of them look as if they could be related, but nothing more than that.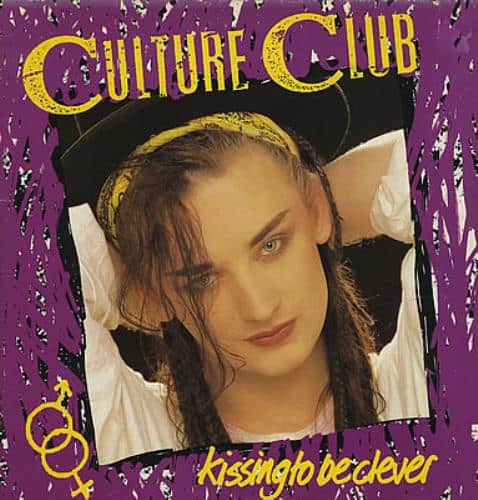 What I mainly take away from this whole comparison is how funny and great the internet is today. The fact that someone can take a picture of an old '80s album and draw a comparison to a character on Game of Thrones is such a cool concept to me. With so much media being available on the web, anyone is able to create connections between people events that are actually decades apart. Even for something as silly as saying that Boy George looks like Sansa Stark, the simple fact that we are able to do anything like this is really awesome.
Photo by Stuart C. Wilson/Getty Images