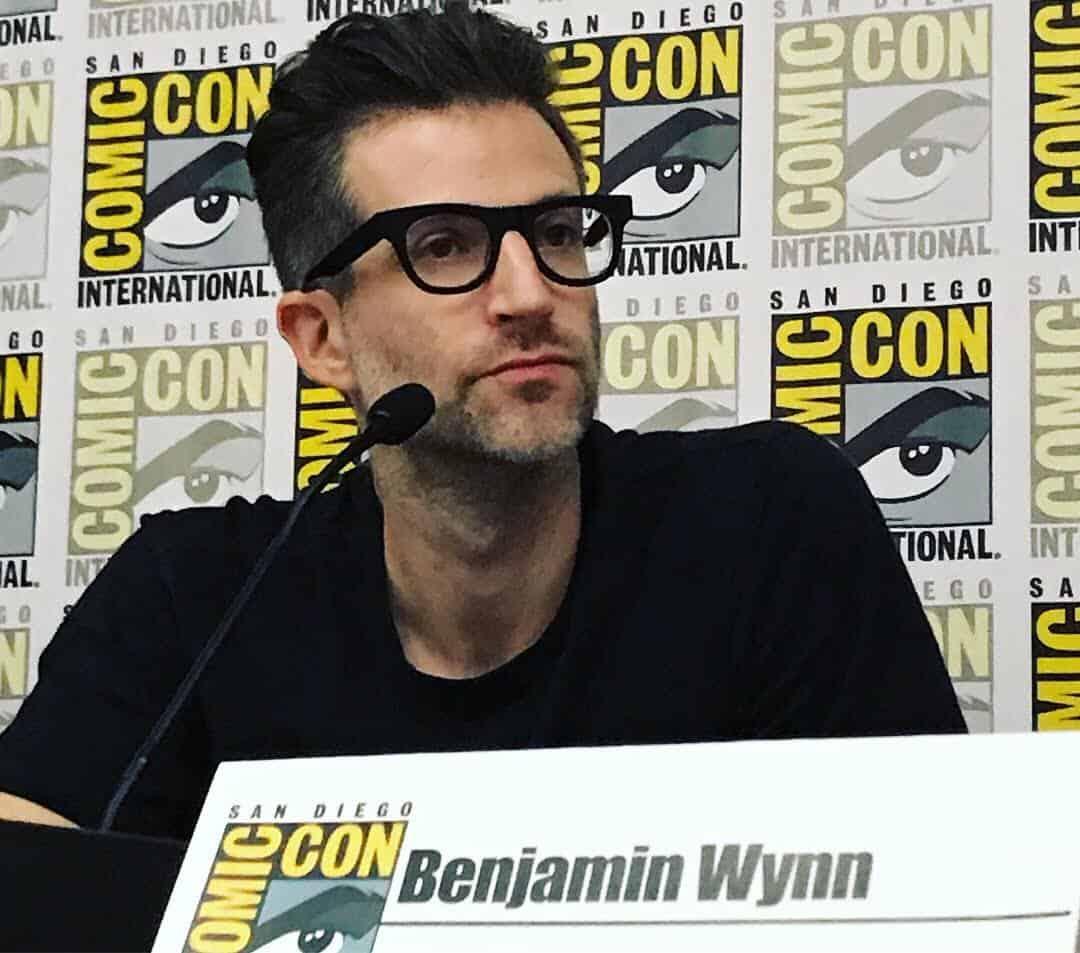 It was the second to last day of the San Diego Comic Con. People were rushing like headless chickens to get in line for the DC Comics panels in Ballroom 20 while we waited outside Meeting Room 22 on the second floor of the convention center, our stomachs filled with butterflies. We were slated to interview music producer Benjamin Wynn aka DERU, who created the music for Doug Liman (the musical genius behind The Bourne Identity and The Edge of Tomorrow)'s new sci-fi series Impulse, now streaming on YouTube Premium. The three-time Emmy award-winning composer is also behind the music of the critically-acclaimed podcast, Marvel's Wolverine: The Long Night. When the man himself finally arrived moments later due to a delayed train ride to the convention centre, we sat down at the table and the questioning began.
TVOvermind: Good morning, Benjamin! Thank you for speaking with us today! Could you tell me what has been your inspiration behind the music for Impulse?
Benjamin: Thanks for having me! I guess there's a couple of ways to talk about that. One is the functional inspiration, like how I envisioned the music needed to be [as the show is very dark in terms of theme and I needed to hold onto that feeling when scoring the music] and the other is the musical inspiration aspect of it. That was pretty much inspired by this instrument called a cristal baschet which is pretty hard to come by instrument invented by the Baschet brothers in France in the 50's. You might have seen one online and not know what it was. [Basically] you get your fingers wet and vibrate glass [accompanied by metal] rods. I've wanted to see one or be near one for many years and just coincidentally, a friend of a friend was travelling through L.A. and I arranged to meet up with her. [She allowed me to] play with it [and the instrument was so dynamic and beautiful I felt that [it] captured the sound of the show and that was how I was able to create the theme] for the show.
How did you come to work on the show as their music producer?
Like most scoring jobs, they start with getting in touch with agents who give you [the byline] of the show and the people involved. Then you put together a reel, sent that in, and they responded to that. [I was allowed to watch the pilot of the show and then] went in for a meeting, and at that meeting, they told me that they have been listening [to the music that I have put out under the DERU name]. [Overall, I had a pretty open conversation with them] about my vision [of how I envisioned the score to be and the rest is history].
You have also created music for the anime Avatar: The Last Airbender correct?
[Yes, it was Jeremy Zuckerman and me] in the very beginning [working on music together]. [Though early on], we had to split roles because we were doing music and sound design. I took on the sound design role and Jeremy took on the music role. So very early on I [was the one who] did all the sound design for the show and Jeremy did the music, but that show was an incredible show [and people of all age ranges still resonate with it].
What is your process when writing a piece of music? Do you draw on the works of others (eg. Hans Zimmer)?
No, I don't really think about other people at that stage [when I'm writing a piece of music]. I draw on my own knowledge and [that] my goal right now [is to incorporate the music that I have created under the DERU name] with scoring. [So when I'm writing], I just try to do what comes naturally and I would just follow my instincts [and see where it leads me] as an artist.
Music is often considered to be another character in storytelling. Do you agree with this?
Sometimes. I think its role changes. Sometimes, its role is to be in the head of a certain character [and] sometimes, its role is to provide contrast for that character. It can provide support [and its] function can change so much depending on the narrative [structure of the story]. Having said that, at both times, music can have a character of its own, and it does, [it] takes on a character of its own based on how [it is composed], but this is a hard question [to answer] because music can be invisible [while in other instances], it can take over and drive the story [forward].
What is it like working with Doug Liman?
I'm a huge fan of Doug Liman and everything [that] he's done. He directed the first episode [of the show] and executive produced the others. My interactions with him, [however, was] pretty limited. The showrunner is the person who I [interacted with on a daily basis].
What is the meaning behind your name DERU?
It essentially means "endurance" and "strength". What I really like about the name is the idea where when you create [a piece of music], it's like planting these little seeds or [extending these] branches out into the world. I have no control [over what happens once it's out there], all I can do is see what [occurs once those seeds have been spread to those who wish to listen to the music that I create].
How excited are you that the show has been renewed for a second season on YouTube Premium?
Oh my God, so excited! I really wish that I could have been here on Thursday when they announced it. They announced it just before the panel to everybody backstage and they filmed [their reactions to the news] and it was [very heartwarming and] sweet. I'm so excited, I think the show is great [and I'm beyond ecstatic that] it's getting the chance to continue on.
The Impulse Original Series Soundtrack, to be released on Lakeshore Records, will be available on all digital platforms on July 20th. DERU's composition for the series showcases his expertise in creating intoxicatingly cool electronica beats that show off his musical production prowess, as well as his ability to serve up incredibly diverse score projects. Be sure to check out the science fiction series on YouTube Premium. That is, those of you who have subscriptions.
Potpourri Questions:
Would you ever consider participating in the musical version of NaNoWriMo?
[Chuckles] [A friend of mine actually took part and the results were incredible]. [Though] it really depends [on the situation] because the intention for each album is different and where I'm at creatively is different. I've had albums that flow out very quickly and that is their beauty and I've had albums where I have to really work on and toil over and learn new techniques [which can take a lot of time] so speed isn't the only factor. [That an artist needs that motivation to complete a project or album] but other times, it's like an R&D phase where you need to research [and figure out what you're trying to convey through the piece]. So maybe [someday]? I mean, I'm not yearning to do it, but I definitely see the value in it.
Do you ever want to work on other shows besides Impulse?
I mean, there are so many good things out there. I'm a big fan of [dark-themed shows] and sci-fi. Like the show Sharp Objects that just came out. I just started watching it and it's incredible and I would love to [keep doing what I do no matter where it is].
Just out of curiosity, how did your friend get her hands on the cristal baschet that you spoke about earlier?
There is a foundation [created] for the Baschet Brothers in France that oversees these instruments and they have workshops where you can go and play them. I think they [also] have a workshop where they can help you build them. So she went [to France] and built it with [the people from the foundation]. It's a really beautiful instrument and I'm jealous. [I can only hope that] I get [the chance] to do that one day.
Photo via White Bear PR and SDCC