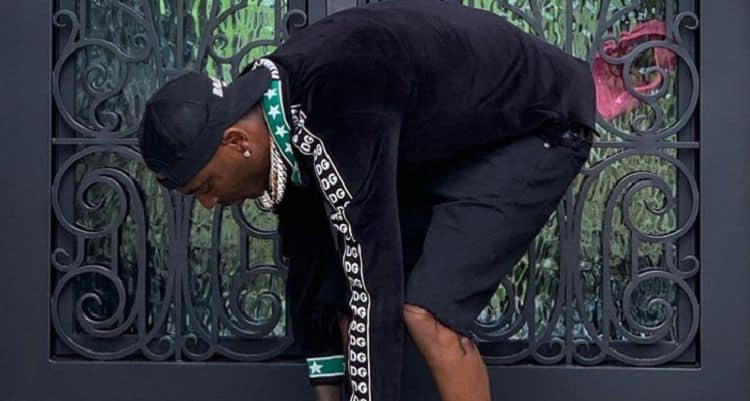 Young Dolph has recently hit the headlines after he was shot. A spokesperson described the American rapper as being in a stable but critical condition following the attack. The incident happened in Hollywood on September 26, 2017. An argument took place outside the Loews Hotel between Dolph and rival rapper Yo Gotti's crew. It is reported that one of the crew then pulled out a gun. Reports suggest that Dolph was shot several times in the torso. Dolph and Gotti have a long and tumultuous relationship and this is not the first time that the rivalry between the two has led to violence.
Here are five more things you might not know about Dolph Young.
1. He Has Been Involved in a Shooting Before
This is the second occasion in which the rivalry between Dolph and Gotti has led to a shooting. In February 2017, many rounds were shot at two vehicles and Dolph was in one of these. Several residential properties were also hit. This incident took place in Charlotte, North Carolina. Dolph was unhurt in the incident as he had been wearing a bulletproof vest.
2. He Had a Difficult Childhood
Young Dolph has spoken openly about his difficult childhood. He was born in Chicago, Illinois, on August 11, 1985. When he was a toddler he moved with his parents and four siblings to Memphis Tennessee. His family did not have a lot of money and Dolph has clear memories of his parents smoking crack. He used these experiences as inspiration for his hit track 'Preach'.
3. His Only Single as the Lead Artist is '100 Shots'
Young Dolph has released just one single as a lead artist. His single '100 Shots' was released in 2017 and is the featured single from his album 'Bulletproof'. The single peaked at 10 on the US Billboard Hot 100. Surprisingly, it only reached position 49 on the US R & B and Hip-Hop charts.
4. He is a Featured Artist on Three Singles
Young Dolph has also featured as an artist on three singles. In 2015, he featured on Colonel Loud's single 'California'. The single also features Ricco Barrino and T.I. In the same year, Dolph featured on 'Cut It', a single released by O.T. Genasis. Finally, he featured on Gucci Mane's single 'Bling Blaww Blurr', in 2016. The most successful of these singles was 'Cut It' as this reached 35 on the US Billboard Hot 100.
5. 'Bulletproof' Peaked at 36 in the US Charts
'Bulletproof' is Dolph's second album and it was released on April 1, 2017. Dolph used the shooting incident from earlier in the same year, from which he had a lucky escape, to his advantage. As there was publicity surrounding the event, he used this to market the release of his single. This is one of the possible reasons why this album was relatively successful. It peaked at 39 on the US Billboard Hot 100 Chart. It was also relatively successful in the R & B and Hip-Hop charts reaching number 19. Likewise, it got to 14 on the US rap charts and this is a further indication of the album's success.