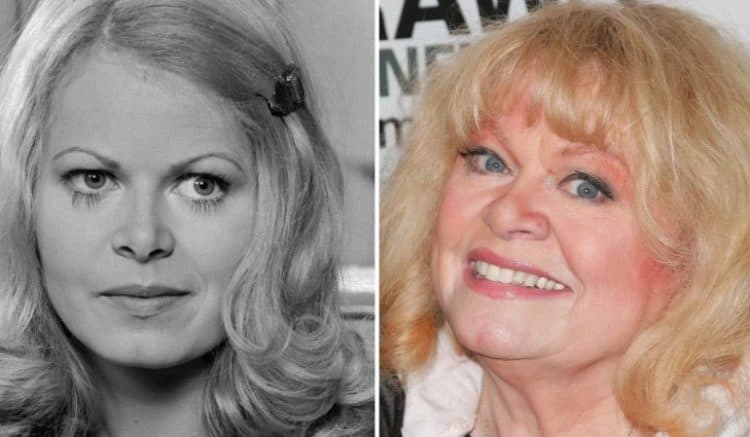 Known largely for her role in All in the Family, Sally Struthers has been in the spotlight for decades now and doesn't seem ready to part ways with it just yet. While she hasn't been doing as much as she used to Struthers is still remaining active when it comes to acting and has appeared on more than one TV show in her time. The beginning of her career started back in the 1960s and was cemented when she was cast as Gloria in All in the Family. From that point on she took off in a way that was nothing less than meteoric and allowed her to create a legacy that many people have picked up on in various stages of her life.
She won two Emmy's for her role as Gloria.
Gloria was known as the type of character that would gladly defend her liberal viewpoints concerning negative stereotypes and inequality. In a family that featured Archie Bunker you can only imagine how this went over. The show was initially on shaky ground, but once the summer reruns kicked in millions of people tuned in to see the show and it became a hit almost overnight. All in the Family was perhaps one of the most controversial shows in the subject matter it produced but it was still one of the most watched shows of its era. Sally Struthers was one of the most famous women of her time, and to be honest it almost didn't happen.
She was let go from the Tim Conway Show.
Apparently the people in charge of the Tim Conway Show felt that Sally was making the show look bad, or cheap rather. The producer tried to champion keeping her but was outvoted and Sally was let go. The whole idea was to make the show look as though it had no serious budget and was in fact a cheaply made production. There were no frills, Sally was the only dancer, and the idea was to make it as funny as possible while making it look like it was done on a shoestring budget. Of course the suits decided not to let that slide and Sally was let go. In truth it was the best thing that could have happened to her, otherwise she would have never gotten the role on All in the Family.
From that point on Struthers appeared in various interviews and other shows. She went on to star on the spinoff to All in the Family, Archie Bunker's Place, which lasted about a single season. She reprised her role as Gloria before making her way to the 1990 revival of the Match Game. Sally was even a guest on Win, Lose or Draw a time or two. Eventually she would go on to appear on Gilmore Girls and even provided the voices for a few animated characters such as teenage Pebbles in The Pebbles and Bamm-Bamm Show and Rebecca Cunningham in TaleSpin. She even did the voice of Charlene Sinclair on the show Dinosaurs.
She's had a big presence in theater too.
She's starred in the production of Annie and has been a regular at the Ogunquit Playhouse in Maine since the early 2000s. Her list of production credits goes on for a ways as she's been quite busy in her career, and in 2014 she even participated in the 50th anniversary production of Hello, Dolly!, playing the part of Dolly Levi. To say that she's done a lot is kind of an understatement since in reality Sally has been a continuously busy person even when people seemed to have thought that she'd fallen off the map. In truth she's still going strong even in her sixties and is showing no signs that she wants to retire.
Her activism has been brought into question in the past.
Just as with anyone that works with charities Sally has had to deal with backlash and controversial accusations about her work with ChildFund, none of which were ever found to be true. She's been one of the biggest voices for ChildFund and has also been the spokesperson for International Correspondence Schools in many TV ads. The activism she's been so proud of has been parodied many a time in ways that tend to mock it but also take the humor to a level that is kind of offensive but still mostly in good fun. She's even been satirized as a character in shows such as South Park and in a song by Denis Leary.
As of now she is bound and determined to say busy and continue to shine in the spotlight since she has a mortgage to pay and, contrary to popular belief, she has not been collecting royalty checks from rerun of All in the Family. At this point she's just like everyone else, she has to work for a living.
Tell us what's wrong with this post? How could we improve it? :)
Let us improve this post!