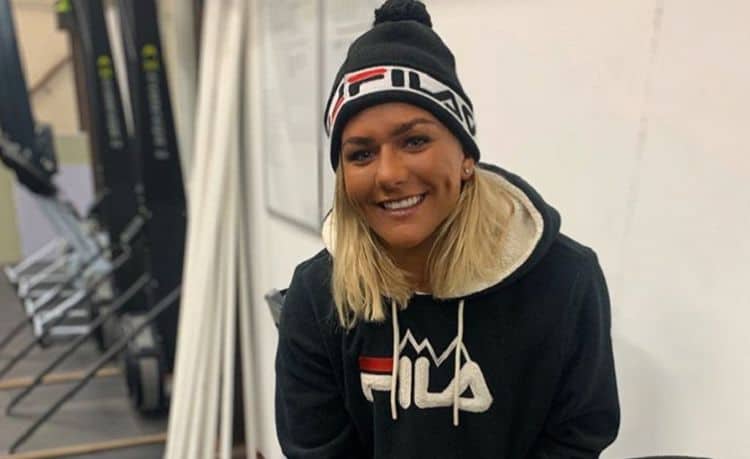 In less than four years, Sadie Gibbs has gone from being relatively unknown to becoming one of the hottest new names in professional wrestling. The England native made her wrestling debut in 2017 and signed a deal with All Elite Wrestling (AEW) in 2019. Although she fell into the sport by chance, she's proving that she has what it takes to compete with the best of them. So far, she's taken the wrestling world by storm with her diverse abilities and her showmanship. Inside of the ring, she's full of surprises and that doesn't stop when she gets of out character. In her personal life, Sadie has lots of interests and hobbies, and is constantly looking for ways to improve herself. Let's talk about 10 things you didn't know about Sadie Gibbs.
1. She's A YouTuber
She may not have a big enough following to be considered a YouTube influencer, but that hasn't stopped Sadie Gibbs from continuing to post videos on her channel. She created the channel in the summer of 2013 and has gained 2,400 subscribers. Her videos consist of her workout routines and practices.
2. She Was A Competitive CrossFit Athlete
One of the things that sets Sadie Gibbs apart from some of the other women in the professional wrestling world is her natural athleticism. Sadie has loved sports all of her life and participated in CrossFit competitions before becoming a professional wrestler. According to Sadie, one of favorite things about CrossFit is that it pushed her to surpass her physical limits.
3. She Took A Break From Wrestling After A Death In Her Family
Being a professional athlete isn't easy, especially when the sport takes you far away from home. Sadie Gibbs learned this first hand in 2019 when she had to step away from wrestling in order to deal with a death in her family. After the loss, Sadie left Japan and went back home to the UK to spend time with her loved ones. Fellow wrestler, Will Ospereay, threw some shade Sadie's way over her choice. However, she didn't hesitate to defend herself in a series of tweets where she explained how and why she did what she did.
4. She Loves The Country/Western Life
Sadie Gibbs was born and raised in London, but she's always had an affinity for America's country western culture. In fact, Tennessee would have been her first choice when picking a place to live in the United States. However, she ultimately ended up moving to Atlanta to be closer to her training facility.
5. She's Always Loved Performing
Professional wrestling is all about putting a good show which is something Sadie Gibbs has loved doing since she was just a little girl. She's always been confident in her abilities and always loved to show off her skills. Before transitioning into wrestling, Sadie was a gymnast who was no stranger to having her talents put to the test.
6. She Used To Be A Pole Vaulter
When we said Sadie Gibbs was athletic, we weren't joking. On top of gymnastics and CrossFit, Sadie also used to be a pole vaulter. On her personal website, she states, "from the age of fourteen I was a competitive track and field athlete, competing at Kent level in both pole vault and hurdles."
7. She Came Up With Her Own Nickname
If you have a nickname, there's a good chance it was given to you by someone else. However, that wasn't the case for Sadie Gibbs. Although she began her career with the nickname "The Amazing Grace," she eventually became known as "Undefinable". Sadie came up with the nickname as a way to be true to herself. She believes that her wide range of skills and interests makes her undefinable in the ring.
8. She Loves To Do Research
Sadie Gibbs doesn't have a lot of free time, but when she does get a second to spare she likes to spend it doing research. Sadie is really interested in angel numbers and other mysteries in the universe. When she isn't researching, she also enjoys keeping a personal journal.
9. She's A Pet Parent
Don't let her tough persona in the ring fool you, Sadie Gibbs also has a soft side. She's the proud mother of an adorable dog named Reggie. She got Reggie when he was just a puppy and the two have been inseparable every since. Reggie even made the trip with her when she made the move across the pond.
10. She Believes In Being Humble
Many professional wrestlers are known for having huge egos, but Sadie Gibbs believes in being humble. In an interview with Think Wrestling, Sadie shares her opinion on appreciating your journey and respecting those around her. Despite being a relative new comer to the wrestling world, Sadie has a lot of respect for the sport and those who came before her.