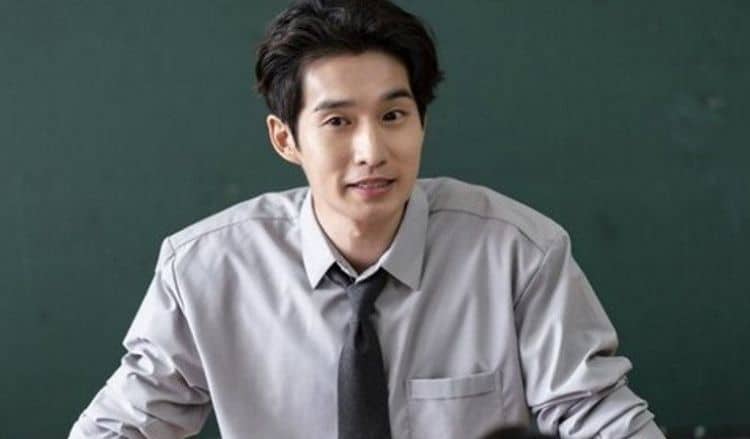 He's an actor from South Korea who has made it big in the movies. His name is Ryu Deok-hwan, but he might not be a household name as far as you are concerned. Unless you are into South Korean films, you might not recognize him. However, he's been working in the industry since he was only a child of 6, which makes him one of the most recognizable and famous faces in his own part of the world. We think it's time to recognize more of the talents that might not be household to us, and this is one of those things we think you will appreciate.
1. He's Young
He's not that young, but he's still pretty young. His date of birth is June 12, 1987, which means he's just now 33. However, we think he looks a lot younger than that, so it's easy to misjudge him for someone in his late teens or early 20s. It really isn't a bad problem to have.
2. His Mother is Famous
His mother is a famous music producer. She works with many of the most famous names in the industry. Her name is Jung Ok-young, and many people in South Korea know her well for her many works with some of the top musicians in the business.
3. He's In a Relationship
This one might be a difficult one for the ladies to hear, but he is in a relationship. He and his lady love have been together for approximately 7 years, which means that he is not someone who is even close to being on the market. Her name is not one that is widely published, so we don't know who she is.
4. He's Engaged
The only problem with this information is that we really don't know how long he's been engaged. He announced that he is getting married, but he did not say how long he and his girlfriend of 7 years have even been engaged. They could have made it official yesterday, or they could have been secretly engaged for many years. We simply do not know.
5. His Wedding Has Been Postponed
We think that he's been engaged a while, to be honest. He came out and announced his engagement by telling his fans that he's been planning an October 2020 wedding with his long-time lady love, but that the COVID-19 pandemic has left them unable to get married this year. Their wedding is now rescheduled for 2021, though we haven't a clue when during the new year.
6. He Knows His Fans Are Surprised
When he announced not only his engagement but his postponed wedding plans, he did so in a letter. He admits in his letter that he knows, "you must be very surprised, but I wanted to be the one to share this news with you myself rather than you hearing it through news articles or rumors," and that's something we respect. He is private about his life, but also honest when he is afraid his fans will learn things secondhand.
7. He's Smart
He's a smart man. He is a man who likes to keep his private business to himself, and not one person blames him for this. However, he also knows when it is time to share with his fans the news that he holds near to his heart. He is authentic enough that he wants his own stories and personal life matters to come straight from him rather than from a rumor or a news source. He's wise to make these announcements himself to ensure that the truth is out there and the media cannot misconstrue the truth.
8. His Private Life is Private
When you look up information about him online, you find very little. He is a man who keeps his private life private, and that's an impressive feat for someone who has been in the public eye for more than 27 years. He's done well, and we still cannot find the name of the woman he plans on marrying after seven years together.
9. He's Well Off
Another thing that shows just how well he is doing in his life and career is his net worth. He's got an estimated net worth (as of 2019) of anywhere from $1 million to $5 million. He manages his funds well, and he's allowing himself to live a good life that he enjoys.
10. He Makes Promises
When he penned his handwritten letter to his fans about his life as an engaged man in 2020, he also made a promise to his fans that he is so thankful for them and that he will continue to do even more, even better, in his career. He wants to be sure his fans are getting the best of what he has to offer, and we are sure he will make good on his promise.