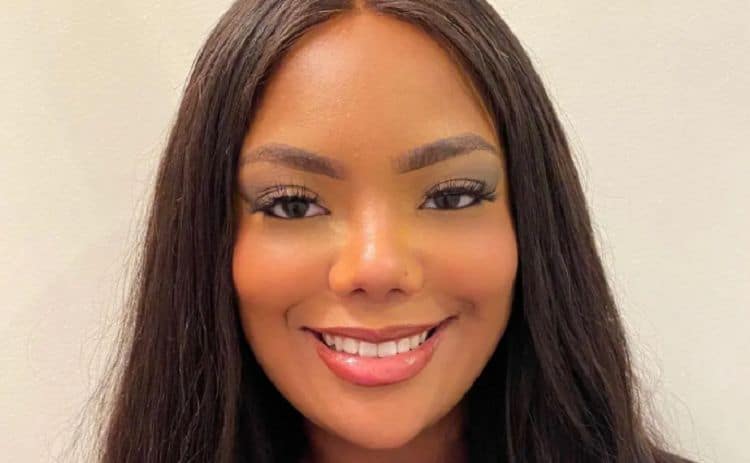 If you're a fan of The Real Housewives of Atlanta, you probably feel like you've watched Riley Burruss grow up over the years. That's because you have. In the more than 10 years since the show has been on the air, Riley went from being a shy kid to a college student. Now a reality star in her own right, Riley has built a large fan base that includes nearly 800,000 followers on social media. Even though she may not end up having her own career in the entertainment industry, the platform she's built so far will help her find success no matter what path she decides to take. Keep reading to learn 10 things you didn't know about Riley Burruss.
1. RHOA Is Her Only TV Experience
Thanks to her mom, Riley has been around the entertainment business for her entire life. She has been making appearances on The Real Housewives of Atlanta since the second season. Even after all these years, RHOA remains the only show Riley has ever been on and there's a good chance it'll stay that way.
2. She Is A Student At NYU
Atlanta may be her home, but Riley is getting a taste of life in the big city. She is currently in her freshman year at New York University although there's no information on what she is majoring. After arriving in the city, she had to quarantine for two weeks due to COVID restrictions.
3. She Has A Strained Relationship With Her Father
Riley and her mother have always had a very close relationship, but unfortunately the same can't be said for her relationship with her father, Russell 'Block' Spencer. Block has been absent for Riley's entire life and she has reached the point where she's no longer interested in extending herself to build a relationship with him.
4. She Is A Foodie
When it comes to food, Riley loves to try new things. She considers herself a foodie and has even created a separate Instagram account where she can share photos of the different foods that she tries. Now that she's in a new city she'll be able to explore some of the best cuisine New York City has to offer.
5. She Is Passionate About Fitness
Weight is something that Riley has struggled with during her teenage years. A couple of years ago she decided that she wanted to focus on getting into tip-top ship. After beginning her weight loss journey Riley quickly shed pounds and inspired countless people in the process. She even started a movement called Get Riled Up to help other people who are making steps in their own fitness journey.
6. She Is A YouTuber
Like most other people her age, Riley loves social media and she enjoys creating content for her followers. She started a YouTube channel where she posts a variety of videos including Q&As and vlogs. At the moment, her channel has nearly 54,000 subscribers and more than 1.3 million total views.
7. People Are Convinced That She Got A Nose Job
Living a life in the public eye has a lot of benefits, but one of the negatives is that people will always be in your business. Riley has experienced this first hand thanks to rumors that she had a cosmetic procedure done on her nose. Although Riley has never confirmed any of these allegations, people all over the internet have continued to speculate.
8. She Drives A Porsche
Riley is only 18-years-old, but she already has a car that costs more than double the price of what most people are driving. When she was 16-years-old, she received a Porsche Macan as a birthday gift from her mother. The car is estimated to be worth upwards of $50,000.
9. She Wants To Be A Lawyer
Many people have probably assumed that Riley will want to do something involving entertainment when she starts her career. In reality, however, she has other plans. In a Q&A video on her YouTube channel, she shared that she hopes of getting into the legal field as an entertainment lawyer. Maybe one day she'll even get the chance to do some work for her mom or some of the other RHOA cast members.
10. She Loves A Good Adventure
Riley may be more on the quiet side, but that doesn't mean she doesn't like to have a good time. She loves having new experiences and she's always looking for a way to make the most out of every moment. She has an adventurous spirit and she likes to do things such as traveling and and off roading.