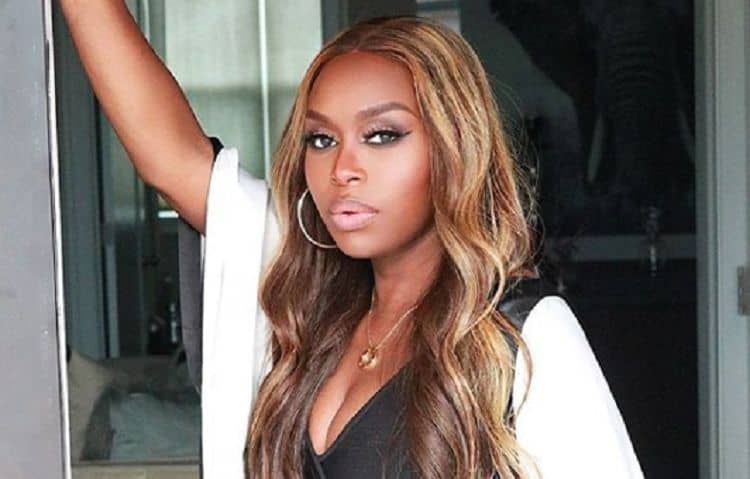 When it comes to reality TV, Bravo is one network that rarely misses. When Married to Medicine was introduced to viewers in 2013, people weren't sure what to expect. However, the show and the cast quickly became hits, and Quad Webb was also one of the standouts. Quad, whose ex-husband Dr. Gregory Lungeford, is a psychiatrist in the Atlanta area, quickly became known for her fiery personality. Although she sometimes rubs people the wrong way, Quad is always unapologetically herself. Even if you aren't a fan of her, you have to respect the fact that she's always authentic. Keep reading for 10 things you didn't know about Quad Webb.
1. There's A Petition To Get Her Fired From Married to Medicine
There are lots of people who love Quad on Married to Medicine, but there are also a lot of people who don't. In 2018, one viewer started a petition to have her removed from the show stating, "Quad Webb-Lunceford is very messy woman, who has fooled viewers for several seasons with a fake marriage. She maliciously presented a marriage sham storyline for the purpose of remaining on the show." The petition only got 752 signatures, but it looks like the creators wish might be coming true after all. Recent rumors have suggested that Quad has been fired from the show although she denies these claims.
2. She's An Actress
Reality TV isn't the only time Quad web has been on the screen. She also had a brief acting career between 2013 and 2015. Since Quad definitely seems to be the type who enjoys a more traditional career path, there's a good chance her acting days are long gone.
3. She Has A Degree In Biology
Quad is the true definition of a boss and she has been about her business for years. She is a native of Tennessee and attended Tennessee State University. Quad took her education very seriously and earned a bachelor's degree in biology. She also minored in chemistry.
4. She's Dealt With Fibroids
Fibroids are noncancerous tumors that appear in or around the uterus. These growths affect countless women and while they're not life threatening, they can cause other complications including infertility and irregular bleeding. Quad struggled with fibroids but didn't initially seek medical attention. By the time she had the fibroids checked, she had two that were larger than a grapefruit.
5. She Has Her Own Day In Atlanta
Quad Webb is very involved in her local community in Atlanta. She has spread headed several initiatives for causes like animal rights and anti-bullying. Her work in the city is so widely respected that June 18th had been declared Quad Webb day in the city of Atlanta.
6. She's A Delta
In the African American community, joining one of The Divine Nine Greek organizations is often considered a right of passage. These organizations have a long history and are often seen as spaces to foster community, philanthropy, and education. While many people join during college, there are also alumni chapters that people can join after they've graduated. In 2018, Quad was initiated into Delta Sigma Theta Sorority, INC. as a member of the Atlanta Suburban Alumnae Chapter.
7. She Released A Cook Book
Quad knows how to throw down in the kitchen, and she decided to share some of her cooking secrets with the world. In 2019, she released a cook book called Cooking with Miss Quad: Live, Laugh, Love and Eat. She told the American Jewish Committee (AJC), "This cookbook has been in the making for two years. It was a lot of trials and tribulations. I do want the masses to know about it. I feel like it's a sense of inspiration."
8. She Loves To Dance
Even though Quad is serious abut her business, she still likes to relax and have a good time. One of her favorite things to do is dance and she often participates in popular dances challenges. She even has an account on TikTok where she posts most of her dance videos.
9. She Likes To Travel
Thanks to COVID-19, traveling now seems like a thing of the past. However, when outside was open, Quad loved to stay on the go. She's gotten the chance to lots of traveling over the years. Some of the places she's visited include the Bahamas, Cuba, and St. Barts.
10. She Used To Work In Sales
Even though Quad isn't a doctor herself, she still has some experience working in the medical field. She was a medical sales representative for several years. However, it looks like once the entrepreneurial life came calling, Quad never stopped to look back.
Tell us what's wrong with this post? How could we improve it? :)
Let us improve this post!