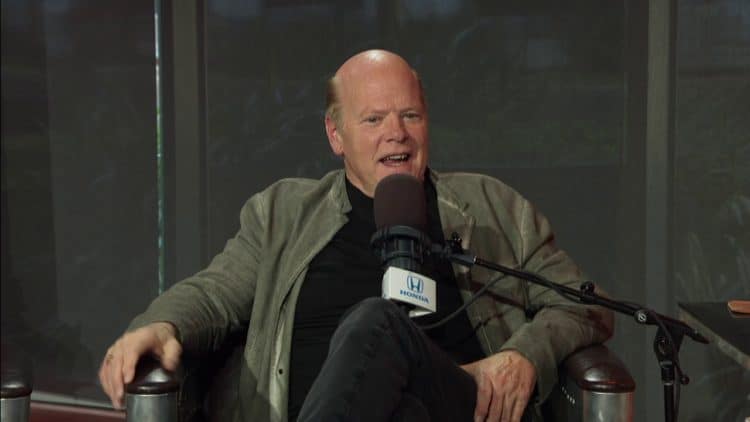 Rex Linn might not be the man whose name you know right off the top of your head, but you know his face. He's been around a few times, but he's the man who was always capturing the attention of his fans when he was on-screen acting as Frank Tripp on "CSI: Miami," for so many years. As avid CSI fans ourselves, we know him well in that role, and we know his face every time we see him on another show making an appearance. But, one thing we did not know is that he's got himself a very famous new love interest, and they are making major headlines after they went public with their romance. Who is it? You'll have to find out.
1. He's in His 60s
Rex Linn was born on November 13, 1956, which means he will celebrate his 64th birthday in 2020. We imagine that with his new love and the fact that the world is opening back up after so long, he might just have some fun celebrations in mind. We wish him a happy upcoming birthday.
2. He's From Texas
He was born and raised for a time in Texas. He's from Spearman, which is in Hansford County. We don't have a clue where that is, but we know that Texas is a big state, so we'll just leave it at that. He lived there until he was around 12 or 13 and his parents decided to move him and his two siblings away.
3. He Grew Up in Oklahoma
When he moved, he moved to Oklahoma City, Oklahoma. It's a decent-sized city, and he had a lot going on there. He was almost a teen, but not quite in high school yet, so it probably could have been worse. His father was an attorney, and they moved there for his father's work.
4. He's a College Grad
After he was done with his first 12 years of education, he decided to deal with another four more. What's a few more years after so many? He attended Oklahoma State University. He graduated in 1980, but we don't know what he graduated with in terms of his degree.
5. He's a Sweetheart
We have this on good authority. Have you heard of a woman who goes by the name Reba McEntire? She's a country music singer and an actress, and a very funny lady. She's one of the most famous women in the world, and she just so happens to be his new lady friend and love interest. Yes, that's who he is dating. She called Linn a "Sweetheart of a guy," which must be a huge compliment for him.
6. They're Keeping Things Private
When you're dating one of the most famous women in the world, you want to keep some things to yourself. They are doing their best to keep their lives as private as possible, and we appreciate that. They are gushing about one another and their newfound romance, and how much fun they are having, and how much they like one another, but they are also keeping a lot to themselves, and we appreciate that.
7. He's a Giver
If he is anything, he's a man with a big heart. He is always spending time helping others, giving back, and being a good person. He doesn't make a big deal of it. He doesn't talk about it. He just shows up, does it, and makes it happen. He's a man who is giving people what he can; his time and his help.
8. He Was a Banker
Before he decided he would become an actor, he was a banker. He did not spend too much time working in the banking world when he was younger, though. He knew he wanted to be an actor, and he made the decision to just go out and be one. He did well, too, if his 25+ year career is any indication.
9. He's a Dog Guy
We say this all the time about dog lovers. They're the best people. He loves dogs, and he even remembers the first time he got one. He was working in 1981 and saw a photo of a Mastiff. He got one for himself, and he called her Emmy Lou. These days, he's got a slightly smaller furry friend to call his own. He has a French Bulldog, and calls him Riddler.
10. He Gave Set Tours
When he was working as Detective Frank Tripp on CSI, no one else wanted to give set tours to fans and others who wanted to see where they worked. He didn't mind doing it, so he often volunteered to do it, and he even got to give a tour to a band one time. They're called the Rolling Stones. You've heard of them, no?
Tell us what's wrong with this post? How could we improve it? :)
Let us improve this post!