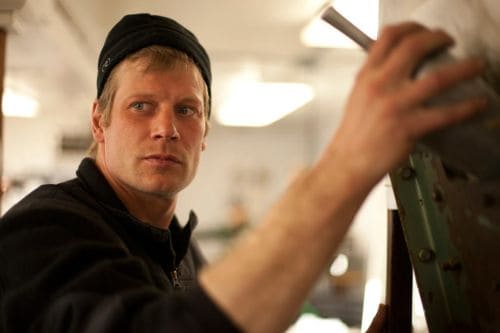 There is absolutely nothing that can't be, somehow, translated into a reality television series. That, in itself, is not that amazing. What is amazing is the fact that there will always be an audience for the reality show when it hits television. This is likely because of two things. First, there is rarely something that someone is doing or a lifestyle that someone is living that other people can't relate to. Second, there are those people in the world who love to live vicariously through others. One show that has definitely piqued the interest of television viewers is [easyazon_link identifier="B00CS3P98K" locale="US" tag="tvovermind00a-20″]Bering Sea Gold[/easyazon_link], a reality show about mining for gold in the Bering Sea. One of the stars of the show is Shawn Pomrenke, who co-owns the Christine Rose, one of the boats out on the Bering Sea in search of gold.
There are definitely a lot of things that you don't know about Shawn, so we are going to share five facts to help you get caught up.
1. He Loves Engaging His Fans
Some reality shows are filled with wannabe divas who are standoffish and will likely never directly engage the audience that watches their show, and then there are others who are so detached from reality they simply have no desire to engage the public. But, Shawn takes the time to jump on social media and content sites like Reddit and talk to his fans. In fact, he consistently gets on the internet to pump up viewers so that they will watch the show.
2. [easyazon_link identifier="1493003941″ locale="US" tag="tvovermind00a-20″]Gold Mining[/easyazon_link] Is in His Blood
When confronted about the hardships and rugged life of being a miner, Shawn responds with a straightforward answer that reveals that he literally lives for this — telling one fan, "I love gold mining, so it is not a burden for me." He says there is not much that he does that he loves to do outside of being a father. The fact that he gets to work with his father, who co-owns the Christine Rose with him, is an added benefit that he enjoys as well.
3. He Never Watches the Show
When you are watching the show, it seems like there is direct competition and each miner knows what the other miner is pulling in; however, Shawn in candid is admitting that he has never watched the show, so he has absolutely no clue what other miners are bringing in. What he also revealed is that mining is almost second nature up there, with people who do it as a form or recreation or a hobby. He even says that most of the rivers up there are accessible and you can mine them with a pan and still find gold.
4. He Makes a Good Living
While you would never guess it by looking at him, Shawn is quite wealthy, at least by normal standards. According to sources close to the show, he pulls in approximately $200,000 per season for the Bering Sea Gold, but he owns several successful companies, and the total income, his holdings and assets place him at a net worth of approximately $3 million. He pulled in nearly $1 million in gold in 2016 alone.
5. His Marital Status is Somewhat of a Mystery
When I see a social media profile in which the relationship status says, "It's complicated," all types of things rush through my head. I am like you are either in a relationship or you are not. Well, when it comes to Shawn, it's complicated. Not because he says it is, but because there are those who claims that he is married, but he says that he isn't. We have seen his son on the show, but never a wife, so maybe he is telling the truth.