When the fourth installment of the Indiana Jones series was set to be released in 2008, expectations were high on what it could hold. That is because 19 years had passed since the last time Steven Spielberg, George Lucas, and Harrison Ford came together to do its third installment.
All three previous movies, Raiders of the Lost Ark (1981), Indiana Jones and the Temple of Doom (1984), and Indiana Jones and the Last Crusade (1989), had been smashing hits at the Box Office. However, to ensure its fourth installment stayed on course, Spielberg, Lucas, and Ford had to agree to turn down any large upfront payment. This was done to ensure the film's distribution company, Paramount could make a profit.
Like the others, Indiana Jones and the Kingdom of the Crystal Skull did exceptionally well at the Box Office. Although it had the highest budget so far, with $185 million, it still grossed $790.7 million at the Box Office.
A fifth installment was announced in 2016, but with multiple pushbacks and delays, a final date for release has been set for June 2023. However, Spielberg has stepped down as the movie's director but will remain one of its producers. While we wait in hope for another beautiful film, here are the top characters in the series' fourth movie.
Indiana Jones (Harrison Ford)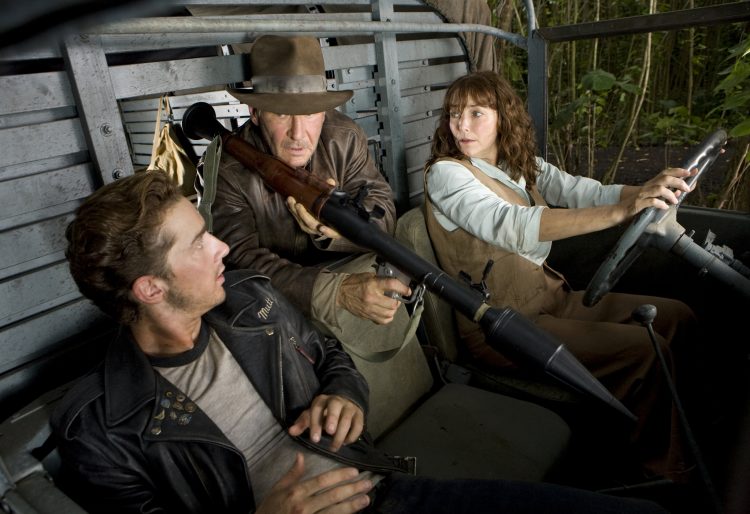 Harrison Ford reprises his role as Indiana Jones. Indiana Jones is forced to find a telepathic crystal skull by Soviet KGB agents. He joins forces with Marion and her son to invade his enemies and restore the crystal skull to Akator.
Harrison Ford not only wanted to reprise his role in the movie but also did most of his stunts. He believed the film would appeal more if viewers saw him age with the character. As always, Ford delivered an amazing performance for his role.
Irina Spalko (Cate Blanchett)
Cate Blanchett jumps in this series installment as the movie's villain and the leader of a Soviet KGB group. Blanchett played the character with a Russian accent. She plays Irina Spalko, whose mission is to recover as many crystal skulls as possible for her agency. They believe that the KGB can control the West and the world with its telepathic powers.
Throughout the entire movie, she goes on the hunt for Indiana Jones so he can help them locate the crystal skulls in Akator. To lure him, Spalko kidnaps Jones' former colleague, Professor Harold Oxley, and former partner, Marion Ravenwood. Unfortunately, Irina Spalko's search for knowledge of the crystal skulls would overwhelm her, ultimately leading to her death.
Marion Ravenwood (Karen Allen)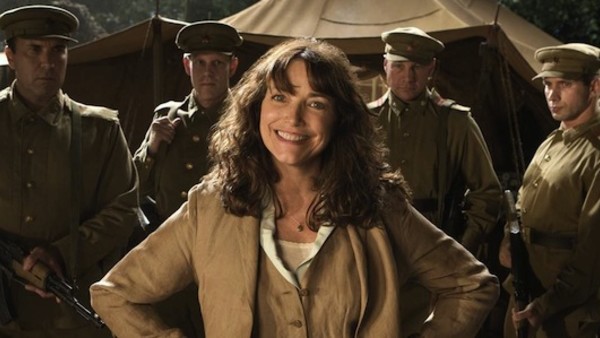 Karen Allen reprises her role as Marion Ravenwood. Marion Ravenwood was a bar owner and a love interest of Indiana Jones in the film's first installment, Raiders of the Lost Ark (1981). Mutt Williams informs Indiana Jones that his colleague and partner are kidnapped.
When Jones goes to find them, he discovers she's not only as resourceful as she's beautiful, but she had had a son for him all this time. Marion joins forces with Jones, Oxley, and her son to defeat Spalko's KGB agents.
Harold 'Ox' Oxley (John Hurt)
John Hunt plays the character of Harold Oxley. Oxley is an old colleague of Indiana Jones. With the film set in 1957, Jones had lost contact with Oxley since 1937. However, Oxley and Marion reconnected, and he became the surrogate father of Mutt.
After Oxley discovers the Crystal Skull, it runs him insane. To this end, he returned the skull to where he found it. However, he and Marion get kidnapped by Spalko. He reconnects with Jones after Jones comes with Mutt to rescue him and Marion. Oxley joins Jones in returning the skull to Akator.
Mutt Williams (Shia LaBeouf)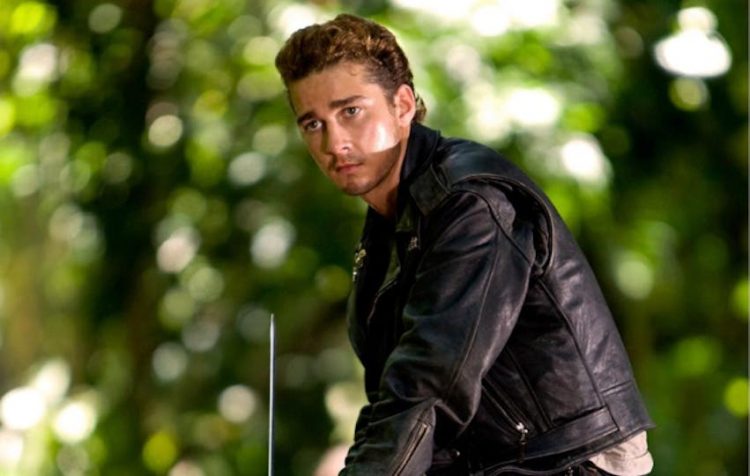 Shia LaBeouf quickly jumped onboard the film's cast to play the character of Mutt Williams without reading the script or knowing his character. For him, it was an honor to be a part of a successful film franchise and work with Spielberg.
Mutt is Jones' son with Marion Ravenwood. He finds Jones to help rescue his kidnapped mother and surrogate father. Mutt is a classic American greaser. You'll surely catch him driving away into the sunset on his motorcycle.