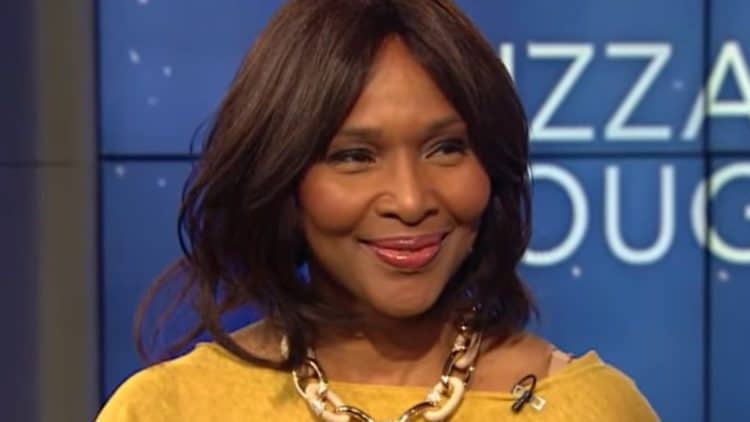 On July 7, 2021, the internet erupted in sadness when news broke that legendary actress Suzzanne Douglas had passed away the day before. Over the course of her career, Suzzanne touched the hearts of millions of people, and she had become especially popular in the Black American community. She was most widely known for her role in TV shows like The Parent 'Hood and Against the Law as well as movies like How Stella Got Her Groove Back. Although we all know that death is inevitable, that doesn't make it any easier to see people pass on, especially when it seems like it's before their time. While it's true that nothing can bring her back, Suzzanne's loved ones can find comfort in the fact that she meant so much to so many people. Thanks to all of her contributions to the entertainment industry, Suzzanne Douglas will continue to live on.
Suzzanne's Journey
Suzzanne was born and raised in Chicago, and she didn't have the easiest upbringing. She grew up in the projects where she was raised by a single mother. Despite her circumstances, Suzzanne was fortunate to find comfort in the arts. She developed an interest in performing at a young age, and those around her soon saw that she was special. In addition to acting, Suzzanne also fell in love with music, and she would go on to become a singer as well as an actress. After graduating from high school, Suzzanne went on to study at Illinois State University where she earned a bachelor of arts. She eventually returned to school and earned a master's degree in music from Manhattan School of Music.
She began her professional acting career in the early 1980s although it took a while for things to really big up. By the 1990s, she had gotten a couple of good breaks, and she started to establish herself as a multi-talented performer. From the mid to late 1990s, Suzzanne played her biggest role as Jeri Patterson in The Parent 'Hood. The show established her as one of the most likable TV moms of the decade. Things slowed down a bit for Suzzanne once the 2000s hit, but she continued to make small appearances in movies and TV shows. Most notably, she portrayed Grace Cuffee in the Netflix mini-series, When They See Us. Her final on-screen appearance was in 2020 in a movie called Really Love.
Despite having a career that spanned the course of five decades, Suzzanne was always a very private person so there isn't a lot of information about her outside of her career. She had profiles on Instagram and Facebook, but she hadn't been active in the months leading up to her death.
Suzzanne's Beautiful Legacy
In February of 2021, Suzzanne took to Facebook to reveal that she was suffering from two types of cancer, but she did not specify what they were. In the post, she wrote, "Don't let poor health interrupt your purpose. God's mission and plan for our lives takes our being committed to our mind, body and soul. Come and hear how two life threatening cancers changed my life, and the persons practices and wellness techniques used in my journey towards being made whole." Still her death came as a shock to many people because information about her health wasn't something that had been widely shared among the public.
At the moment, it doesn't appear that anyone in her family has issued a public statement. However, lots of people in the industry have spoken out to express their sadness over the loss. Reagan Gomez, who played Douglas' daughter in The Parent 'Hood, shared several heartfelt posts about the late actress on Twitter. Gomez said, "I'm at such a loss. I was a Philly kid straight off the Greyhound bus who took a lot of things 4 granted. Watching you work & move gracefully from scene to scene…made me love & respect this business. Our talks…we had lots of them. You taught me so much. I will never 4get you".
Robert Townsend, who played Douglas' husband on The Parent 'Hood, tweeted, "My heart is full ,because yesterday I lost, my amazing dancing partner on TV for 5 years Suzanne Douglas. We did "Work"on THE PARENT'HOOD.I just remember a lot of laughter and a lot of tears… her regal bright light will be missed…."
Suzzanne leaves behind her husband, Roy Cobb, and their daughter Jordan. On top of her work, Suzzanne also enjoyed giving back to the community. She was active in several organizations including the Girl Scouts of America and Jack and Jill of America. She was also a member of Delta Sigma Theta Sorority, Inc. Services have not yet been announced.