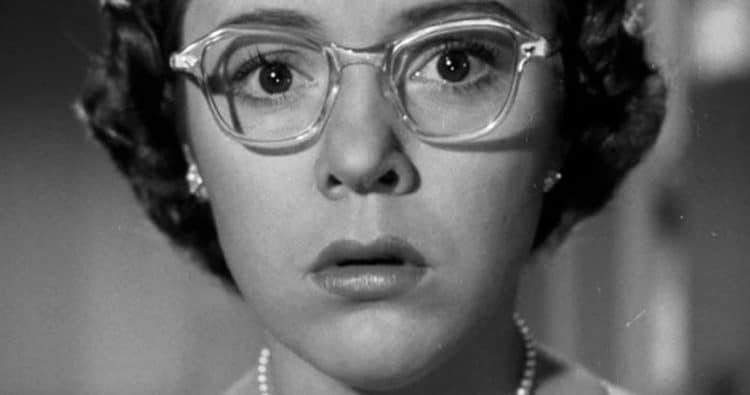 There have been several individuals that have sought to entertain people throughout the years that many believe might make awkward parents simply because of their proclivity towards terrorizing people with their stories of suspense, horror, intrigue, and pulse-pounding terror. But it does sound as though Pat Hitchcock had a fairly normal childhood and upbringing despite being the only daughter of the famed Alfred Hitchcock. In fact, it sounds as though she was quite a big help to her father at times since she was welcomed into several of his movies when she established herself as an actress. Some might claim that it was nepotism, and it could very well be, but others might want to say that Pat earned her father's regard and that he valued her contributions to his movies, which would be the nice version. Her acting credits don't stretch that long, but it's evident that she did help her father behind the scenes as well, and went on to help maintain her father's, and her family's, legacy in the years to come as she did her best to ensure that people knew who her parents were.
This sounds like the life of a dutiful daughter and someone that also knew when and how to live her own life as well since she did step away from acting to raise her children, which isn't something that's seen nearly as much these days. How actors raise their children is really no one else's business, but given how often the average actor is on a movie set it's fair to say that it's a curiosity at least to those that are with their kids as much as they can be. There's no judgment there, only a curiosity since so long as a child grows to know their parents then it's fair to say that they've done their best to make certain that the kid, or kids, have been kept safe and secure with a parent, or parents, that make their feelings clear and also make it clear why their job takes them away so often.
Pat did something that many parents in show business would no doubt like to do, and several have, but it's still not something that's heard of that often these days, since the career tends to come first as much as possible, or so it appears. But the aid she gave to her father in his movies is impressive since he did bring her on into a few very noticeable positions. One has to imagine that being born with the surname Hitchcock that after her father had made his fame, she might have found people asking her many questions about his movies and even paying greater attention to her simply because of her famous father. Even if this was the case though it does sound as though Pat was a confident individual that knew how to field questions about her family and still maintain her own sense of self and exude her own importance when it came to the Hitchcock name. A lot of people will tend to ingratiate themselves to those that are related to famous individuals in an attempt to get closer to the actual celebrity, but if this ever happened during her younger years it's hard to say.
What does feel accurate is that Pat was happy to help her father and further her career a bit, though it could have become a grind some days to do what her father said, as working with family can be a bit taxing at times. However it might have happened though it does sound as though Pat managed to get what she wanted out of the experience before she stopped to raise her family, and that might have been enough. Trying to work with one's family can test a person's patience unlike anything else since family happens to know family the best most times, and thus they know how to push certain buttons that others might not even be aware of, thereby making the job that much harder. But for all intents and purposes, it does sound as though things weren't as tense as they could have been. Pat helped her family out and in the process, she became a part of the picture, though one that a lot of people might not have known as much about.
Pat lived a long and reportedly happy life and passed away recently at the age of 93, something that many people have been denied these days. Her life was spent taking care of her family, both her own and her parent's legacy, and it's fair to say that she did a great job since today the name Hitchcock is still held in high esteem by many in the entertainment industry. Rest in peace ma'am, you will be missed.