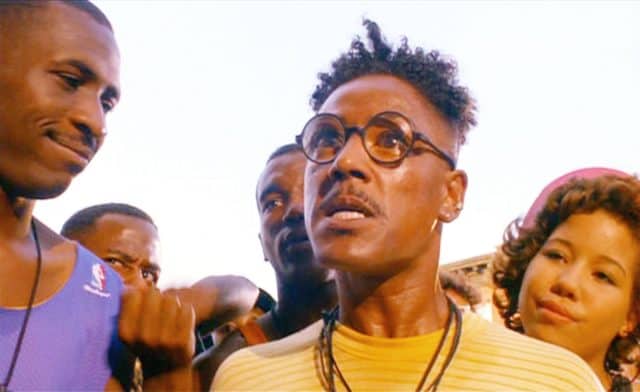 My favorite all-time Giancarlo Esposito moment has to be in the movie Trading Places when he's Billy Ray Valentine's cellmate in the "quart of blood technique" scene. But a distant second are his roles in Do The Right Thing and Breaking Bad. For all you Breaking Bad fans, be excited because Esposito is poised to appear in Better Call Saul Season 3 as Gus Fring. P.S. Esposito initially turned down the role. You can read the full interview over at Vulture.
But let's get back to Esposito in Do the Right Thing. While the journey man actor has 161 credits to his name, it was his roll as Buggin' Out in Spike Lee's classic 1988 film that truly put him on the map. His character was the epitome of anger and he was the catalyst that drove he and his Brooklyn neighbors over the edge that lead to the destruction of Sal's Famous Pizzeria in the film.
Esposito would go on to establish himself as an incredible character actor on television and film. While he's never been a leading man, I've liked Esposito in every single movie and television show I've ever seen him in. He always seems to make his mark, always (remember him in Revolution?). Gus Fring was probably his best example of greatness but at 58 years old we can expect to see plenty more of Giancarlo when all is said and done.
Here's his most famous scene as Buggin' Out in Do the Right Thing.
Tell us what's wrong with this post? How could we improve it? :)
Let us improve this post!