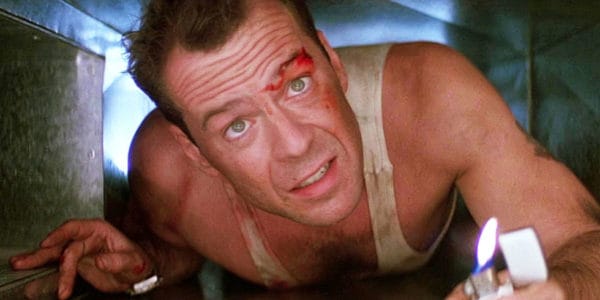 Several years have passed since the last release of the Die Hard series titled "A Good Day to Die Hard" in 2013. Many fans have been talking and speculating about the long-rumored Die Hard 6 titled McClane to succeed in the fifth film series. However, according to the latest reports by producer Lorenzo di Bonaventura, Die Hard 6 is officially not happening. This news came after Disney acquired 21st Century Fox, prompting it to cancel a few projects, one of them being Die Hard 6. Lorenzo confirmed this update during an interview with Polygon about Snake Eyes' release stating it was not taking place because of the merger between Disney and Fox. However, additional reports indicate the producer didn't dismiss the possibility of releasing a future film, highlighting he never knew the producer's plans, but his movie is no longer happening.
Besides, nine years have already elapsed since the fifth release and speculations about the possible release date of Die Hard six are never-ending. Many versions of the movie have emerged during this period, including one titled "Old Habits Die Hard," but none of them has fully materialized. Other reports show that Bruce Willis had earlier stated he wanted to retire from the John McClane starring role, which has been part of his character since 1988.
The Evolution of Die Hard Film Series and What to Expect about its Future
Initially, producers planned most of the series from the previous versions of the Die Hard franchise for different releases. All the series starred detective John McClane (Bruce Willis) as their main character. The first Die Hard series took place in 1988 in Los Angeles. The storyline is based on terrorists attack at Nakatomi Plaza with McClane as the active star escaping detection and fighting back to destroy their robbery plans. It was a fantastic action-packed movie to debut during those early years, especially with fewer technological developments.
Amazingly, two years later, in 1990, producers released Die Hard 2 as the second series. This time, the action-thriller movie took place in Washington Dulles International Airport, where terrorists took over the whole airport operations, including hacking into the air traffic control system. Die Hard 2 adapted from a novel titled 58 Minutes as its screenplay, which was almost similar to the novel storyline. Later on, "Die Hard With A Vengeance" became the next sequel released in 1995, with its primary basis remodeled from a standalone project. Essentially, Warner Bros bought scripts based on another movie, reworked it only for Fox Studios to purchase it later and rewrite it as a Die Hard film.
Just over a decade after the third release came "Live Free or Die Hard," released as Die Hard 4 in 2007. The plot focused on an earlier script entitled WW3.com about a cyber-terrorist attack in America. The fifth Die Hard movie followed a few years later in 2013, titled "A Good Day to Die Hard". However, this film received negative reviews from critics than the previous series, prompting Fox studio to develop a sixth series.
The Future
With the formal announcement of the fifth Die Hard series production, Bruce Willis expressed his request to retire from his role as detective John McClane even claiming it as a 'fleshed out' conclusion. By any means, his concerns should have settled the story for the franchise, but new agendas usually follow up. Besides, a potential franchise like this one never lacks ambitious producers trying to capitalize on it. One crucial follow up came from the 24 series producers who expressed interest after it failed in 2017. The producers initially intended to invest in John McClane, including even hiring a young role, but nothing ever transpired.
Later on, events changed again in July 2018, when series creators hinted publicly at another potential series or movie named McClane. The story presented movie stars from the 1970s era and the present ones. A month later, the involved director, Lens Wiseman, could not assure the possible dates of when McClane would materialize even after emphasizing its quick release. Events after events transpired, and later in 2019, Disney bought Fox Studios, which buried this idea and disappointing many fans.
In another unfortunate event, rumors about an imminent Die Hard ended after Disney removed Die Hard from the Fox imprint. However, this action didn't necessarily imply Die Hard 6 will never resurface again. But at the moment, news about its return is not much a worthy concern to Disney.
A Consolation For The Fans
Nonetheless, the good news is that once an unfortunate event ends, another one occurs. At least Die hard fans can remain hopeful and find relief after Disney announcements. Disney expressed intentions of producing McClane as a back-to-back standalone series on their new platforms Disney+ or Hulu. Currently, there are minor or overlooked accomplishments taking place with no information about McClane getting publicized. The only thing we know is the project is not part of their priority at the moment.
But at least with Disney in charge, you can easily bet on hearing about McClane or even another Die Hard project resurfacing on Disney's streaming platform in the future. So, for now, let us hope for the best outcome about the issues and challenges surrounding the franchise and that the much-debated McClane will eventually emerge into an unforgettable and fantastic future film.
Tell us what's wrong with this post? How could we improve it? :)
Let us improve this post!