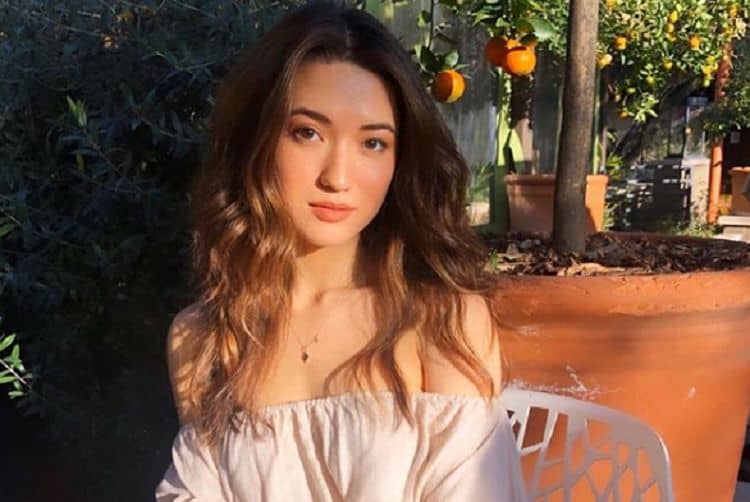 Reina Hardesty has only been acting for 5 years, but she has already shown that she has a high level of skill. Since making her debut in 2015, Reina has gone on to be cast in more than a dozen roles. Each year, she seems to be getting bigger opportunities, and her most recent might just prove to be the big break she's been waiting for. Since joining the cast for season four of the popular series, Brockmire, Reina has been introduced to a new audience. 2020 has already been a great year for Reina, but there's no doubt that the future will hold even more great opportunities for her. Continue reading for 10 things you didn't know about Reina Hardesty.
1. She's A Poet
Acting is what Reina is best-known for, but that isn't the only way she likes to express herself creatively. Reina is also a poet who often shares her work on Instagram. Even if it's not her work she's posting, she loves to put her followers on to new poets and poems.
2. She Believes Good Art Makes People Feel
People make art for all sorts of different reasons. For some people, it is form of self expression, for others it's simply a way to release energy. As an artist, Reina enjoys connecting with people through her work. During an interview with UPI, Reina said, "Art is about making people feel less alone."
3. She Once Racked Up More Than 14,000 Text Messages In A Month
Teenagers are notorious for spending way too much time on the phone. However, when Reina was 13-years-old, she sent more text messages than most people would think is humanly possible. According to a story in The Orange County Register, Reina sent/received 14,528 text messages in just one month. Not only is the number shocking on its own, but it was especially shocking to Reina's father because the phone was meant to be shared with Reina's older brother and only be used for emergencies.
4. Her Father Is A Writer
Reina's father, Greg Hardesty, is a writer with more than 20 years of experience in the field. He is currently a senior staff writer at UC Irvine. For most of his career, he worked at The Orange County Register. In fact, he is the person who wrote the article about his daughter's insane amount of text messages.
5. She Raps
As much as Reina enjoys writing poetry, she doesn't always keep her words confined to the page. She has recently started rapping some of her work over beats, and her followers are loving it. She hasn't said anything about whether or not she has plans to make music professionally, but it looks like her fans would love it if she did.
6. She Likes To Travel
For lots of people, traveling is the perfect way to unwind and escape from the stresses of every day life. Getting the chance to experience another place and culture can be a great way to learn more about the world. Reina has been lucky to get several opportunities to travel throughout her life. She has visited lots of places including Puerto Rico, Greece, and Canada.
7. She's Half Japanese
Although Reina's character on Brockmire was half Filipino, she is actually half Japanese in real life. Her mother, Manako Ihaya, is a California based Japanese to English translator and interpreter. It's unclear whether or not Reina speaks Japanese, but based on her mother's profession, there's a good chance that she does.
8. She's Very Close With Her Parents
When you work in an industry as hectic as entertainment, it's important to always keep people around you who can help you stay grounded and make sure you don't lose touch with yourself. For Reina, those people have been her parents. Although they don't seem to be together anymore, Reina has maintained a close relationship with both of her parents.
9. She Believes In Taking Care Of The Environment
The idea of whether or not climate change exists has been one of the most heated debates of recent years. While some people believe that any changes in the climate are natural, others believe that humans are contributing to destroying the environment. Reina is a believer in climate change and has a link in her Instagram bio to educate people on its effects.
10. She's A Fan Of Eartha Kitt
Reina may be only be in her early 20s, but her taste in music extends back long before she was born. She is a fan of the legendary Eartha Kitt, who is best known for songs like "Santa Baby" and "Where is My Man". Eartha passed away in 2008. Reina would've been just 11 or 12 at the time.