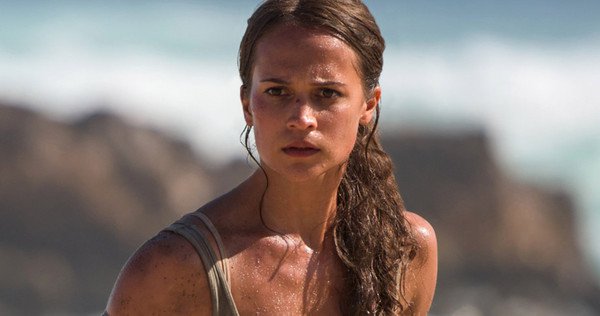 After going to see Tomb Raider and likely being impressed you might want to dial things back a bit and realize that without certain influences before this movie was ever realized it wouldn't have been quite the same. There are many key elements to the game and to the movie that have to do with a lot of movies that have come before it, so watching said movies might give you a better insight as to how the nature of this type of film has evolved over the years. Tomb Raider is indeed an awesome story idea and hopefully Alicia Vikander was able to get your heart pumping as she took on the role of Lara Croft in what promised to be an epic role.
Just check out a few of these selections and you'll see elements of what essentially paved the way for Tomb Raider.
5. Pimpernel Smith
Pimpernel Smith is the story of a man seeking artifacts to prove or disprove the Aryan origins of Germany. However he's also secretly there to free any and all captives that are being held by the Nazis that he's come to deal with. This type of risky mission is something that any lover of Tomb Raider should know something about since it has a lot to do with the new movie and the journey that Lara undertakes.
4. King Solomon's Mines
This has more to do with a woman seeking her father much as Lara does in her own way. The action, adventure, and need to find something inherently valuable is also an important similarity that matches up nicely with Tomb Raider. Some of these old action movies really did manage to set the bar a bit as they created and renewed an interest in movies about treasure hunting and the dangers that come with it.
3. Valley of the Kings
Egypt has long been a place of adventure and treasure seekers that take the unnecessary risks in order to strike it rich. The danger, traps, and hidden clues on how to move forward through certain areas are a big influence on movies like Tomb Raider as it takes a very astute mind and a person that is capable enough to move through such obstacles without losing more than they bargained for.
2. National Treasure
The raiding of burial places, the search for knowledge, the family legacy that goes into this movie, and the constant danger are all influences that have been felt on movies like Tomb Raider. While this movie was highly influenced by such things as well it managed to keep the ball rolling so to speak by creating a vested interest in treasuring hunting and the historical aspect of it that people have thoroughly enjoyed.
1. Raiders of the Lost Ark
The director of Tomb Raider has stated that there was a direct influence on the movie from Raiders of the Lost Ark. By watching both movies a person should be able to make the connection rather easily since both Indy and Lara are on a quest to find something that could be monumental and able to shift the course of human history if it was ever brought to life.
Watch Tomb Raider, and then sit down to watch one or two of these movies to see just how inspiration strikes.
Tell us what's wrong with this post? How could we improve it? :)
Let us improve this post!