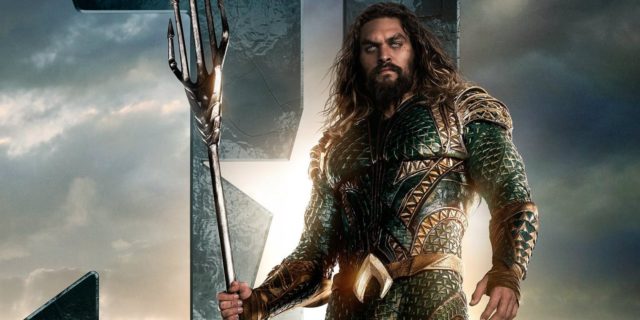 Justice League has been released. As a result, a lot of people might be curious about what has been planned out for the DC Extended Universe from this point forward. Fortunately, there is a fair amount of information that is available, though it should be noted that this information is rather uneven in places because the movies being developed are at different stages in their development.
What Are the Movies that Could Follow Justice League?
First up, there will be Aquaman at the end of 2018 on December 21. Said movie is being directed by James Wan, who is best-known for Furious 7 as well as a number of horror movies. Content-wise, Aquaman is expected to focus on the titular character as the King of Atlantis dealing with his own supervillains such as Black Manta and Ocean Master.
Second, there will be Shazam! in April of 2019, which will see Captain Marvel facing off against Doctor Sivana. So far, it has been revealed that the titular character will be played by a combination of Zachary Levi and Asher Angel, while the supervillain has not been cast at this point in time. As for the director, that will be David Sandberg, who is best-known for his horror movies as well.
Third, Wonder Woman 2 will be coming out in November of 2019. Considering the success of its predecessor, it should come as no surprise to learn that Patty Jenkins will be making a return as the director. There isn't much information about what its plot will be focused on, but there are rumors speaking of something related to the Cold War.
From this point forward, the information becomes much more patchwork in nature. For example, it has been said that both a Cyborg movie and a Green Lantern Corps movie will be released in 2020, but not much information has been released about what interested individuals can expect from those movies. Likewise, other movies have been revealed but have not had a lot of information released at this point in time, with examples ranging from the Batman movie, the Batgirl movie, and the Nightwing movie to Suicide Squad 2, Gotham City Sirens, and a Black Adam movie starring Dwayne Johnson.
However, there are even more movies that have been mentioned from time to time, but have received so little attention that it seems safer to assume that they are still in the earliest stages of development, meaning that one should not expect them any time soon. These proposed movies include one about Lobo, one about Deathstroke, and one about an Elseworlds Joker of all things, which is actually separate from another upcoming movie that will be centered around the established Joker and Harley Quinn of the DC Extended Universe. Summed up, there are a lot of projects included under the umbrella of the DC Extended Universe, but there isn't much more than tentative names plus some other barebones details that have been revealed for most of them.
Further Considerations
With that said, it should be noted that the plans for these upcoming movies are not set in stone. After all, a lot of them are not much more than mere proposals at this point in time, meaning that there is no guarantee that they will actually make it onto the movie theater screen. For that matter, there are indications that Justice League could have a lackluster performance, which is something that is bound to shake up the DC Extended Universe because of its status as the big crossover movie for the franchise as a whole. As a result, those who are interested should continue paying close attention to the latest news so that they can find out what has happened as soon as it has been announced.