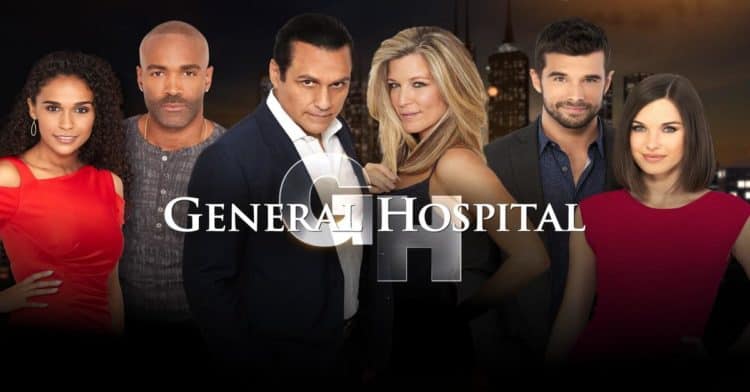 General Hospital fans know that there is more to what happens in Port Charles than just what happens on television. There are things that go on outside the lives of the characters, with the actors and the actresses on the show, and we are taking some rumors to town this weekend to discuss what we think is going on, to bring you the news, and to make sure you are up to date — as always — with the latest in soap gossip and information that goes on around here. It's been such a big week with things like Nikolas Cassadine returning from the dead but not as the same person he was before. Well, the character might be the same person he was before, but the actor was replaced — and that is a big deal. Tyler Christopher is Nikolas Cassadine, and it's not easy to make fans believe anyone else is or could be.
Speaking of Tyler Christopher, he's been arrested. That might come as a shock to many of his loyal fans, but the truth is what it is. He's just come off a year-long stint working as a new character on Days of Our Lives, which he was good at and fans loved. We were unsure at first if he would work on the show since he is so clearly another character from another fictional town on daytime television, but he's good at what he does and made it work. He made us believe that he was Stefan DiMera — though we found it interesting he chose to leave, they replaced him, and then they killed off the character entirely a few weeks after. It's strange, but whatever. Tyler Christopher has been busy since he left that role, didn't get his old role for himself, and ended up back in the news for nothing soap related.
It looks like he might have been drowning his sorrows in too many cocktails, or perhaps celebrating something fun and interesting in his life, and he didn't do it the right way. He was arrested this week for public intoxication, which is really not as easy as you might imagine to make happen. People are intoxicated in public all the time — think every restaurant, bar, airport, etc. and they manage to get home without incident or an arrest for being so blatantly drunk in public that they had to go to jail. But, it does happen; and it usually means they were in a bad place entirely. This is a situation.
The details are as follows. Tyler Christopher was picked up in Indiana on the 11th of November for being intoxicated in a public location. He was, allegedly, drunk enough to be picked up by Martinsville police and taken to the station where he was fingerprinted and eventually photographed, complete with a mugshot and all. There is no word as to what happened to make this situation worse, and if someone called the police on him. Or, maybe he was simply upset because his marriage is not going well with his wife and he's in a dark place in his life. We can only speculate, of course, as we are not privy to the private and intimate details of his life. He was previously married to actress Eva Longoria, but that marriage only lasted two years for them. He's currently married to Brienne Pedigo, and they are reportedly separated and not sure that they can make it work.
Something like that is a big deal, and it can take a huge toll on the lives of those involved. He might not be handling it well if this is any indication, but this could also be a totally unrelated manner in every situation. Right now, there is no word as to whether he's been released from jail, but we do know that he was only being held on $225 and $1000 bond. That's more than affordable for the actor, so we would assume he was able to be released by someone — a friend, a family member, his attorney. We don't know the details, but we imagine someone is going to let us know before much longer what happened and how it all went down.