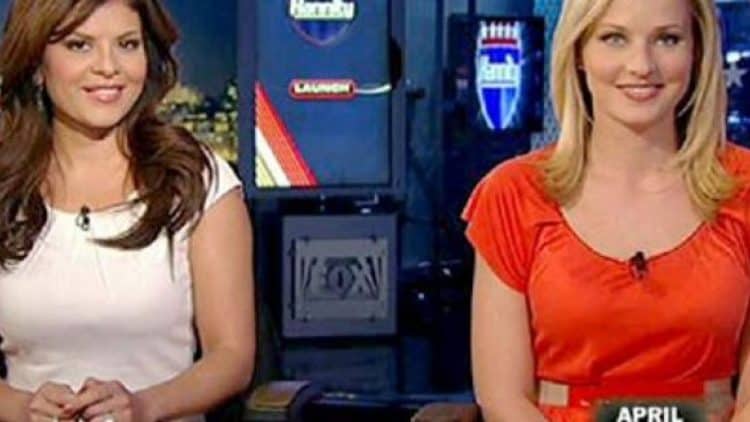 The media industry is one of the largest and most significant, as they furnish us with content about different happenings around us. From news, movies, television shows and many more, it is a sector you cannot overlook. The media industry churns out various personalities who work in the sector in different capacities. One of such figure is Rebecca Diamond. She once worked with the giant cable news channel, Fox News as a business news reporter and host. She no longer works with the channel, but you cannot ignore the input she had on the channel if you watched her during her heydays. To know more about this media personality, we are at your aid with ten things you did not know about her.
1. Early Life
Rebecca Gomez was born on the 30th of January, 1967, which makes her presently 53 years old. She grew up in San Jose, which is part of the larger Silicon Valley region in California. Her parents are Nadine Ramirez and Leandro Olmos Gomez. Aside from their names, not much information is available about them. It is also not clear if she has any siblings at all.
2. Her Ethnicity
When you look at Rebecca Diamond, you get a hint of Latino or Hispanic roots, the same to when you focus on her maiden name, Gomez. According to Wikipedia, she is of Hispanic ancestry. That explains her caramel hue that would have been a good fit for the modeling runways when she was younger.
3. Education
Her session at Fox News as a host had a tone of professionalism which ultimately portrayed her level of knowledge. She is educated, and she attended the University of Maryland, College Park. She majored in Broadcast Journalism and graduated in 1991. It has an excellent alumni network, with notable figures including Jim Henson, David Simon and Larry David being proud graduates from this institution of higher learning.
4. Career Beginnings
After her graduation, she ventured into the professional world where she got to work with various agencies. Her first stint was as a reporter for Lifetime Television while she also served as the writer for Associated Press, mainly in the business sector. With her experience growing, she featured in several other agencies across the country from Arizona, Texas and San Diego. She was part of the inaugural crew that joined Fox News when it came through in 1996.
5. Her Stint At Fox News
Her job at fox news seems to be her biggest career highlights so far, as earlier hinted, she was part of the debuting crew when Fox came into business at the end of the 20th century. Once in the right professional environment, that the channel presented, her career flourished and she got to host the Happy Hour, a business news show. She was also a contributor to both Fox News Channel and Fox Business Network.
6. The Bill O'Reilly Scandal
The business show she hosted closed its doors in 2010, and she went to work in other roles in the news network. However, issues were emerging from her contract renewal, and she hinted that there was a case of sexual harassment from her co-worker, Bill O'Reilly. The accusation set the pace for various lawsuits against Bill with many women coming out to report such incidences from past encounters with the political commentator. According to Vogue, the situation was ugly until Fox had to act to save face. A revelation that came through is that Bill opted to settle the matter out of the courts with all the women that came forth with the accusations.
7. Hitting Out At Trump
The sexual harassment ordeal seems to be a severe wound to heal as evident with Rebecca Diamond's act of calling out President Donald Trump. In 2017, Donald Trump came to O'Reilly's defense, and in a way, he implied that he might be innocent as he thinks he is a good man. Rebecca through a twitter handle came at the president, not hiding her disdain for his thoughts, according to the New York Times.
8. Her Relationship Status
Rebecca is married to Brit Edward Diamond and have been together since 2008. She takes her name Diamond from him courtesy of their legal arrangement. Their marriage got a Roman Catholic officiation and fellow Fox News contributor, Father John Morris presided over the event held at St. Vincent Ferrer Church in Manhattan. An interesting fact about their wedding is that Rebecca handled almost all the planning. At the moment, the couple lives in New Jersey and do not have any children.
9. Venture Into Wedding Planning
As earlier hinted, Rebecca Diamond planned her wedding, and it was a success. After her stint with Fox News was over, she explored other ventures, and she tried out wedding planning. It is one of the most lucrative scenes under event planning and management. She seems to be part of Bride and Blossom as a partner. It would be interesting to see how she turns out to be in this role with her wedding, acting as a benchmark experience.
10. Her Net Worth
One thing that followers seem to be curious about is a celebrity's net worth. It is evidence of their hard work and financial literacy that endears them to a more substantial following. According to All Star Bio, Rebecca has a decent asset base which is somewhere around the $10 million mark. The immense fortune comes from her lengthy career in the media industry and seems to grow by the day as she explores other income-generating activities.
Conclusion
Rebecca Diamond is one of the prominent personalities who have made a name for themselves in the media industry. For the years she graced the news time frame, her professionalism engaged many viewers on her shows. One of them was Fox Business Network's the Happy Hour. She left the news channel a while back and is now exploring other ventures. Above are some of the things that you most probably did not know about this newscaster.