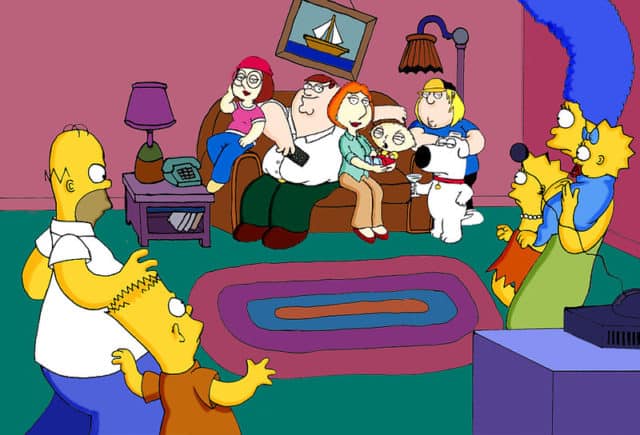 The couch gag has been a staple of The Simpsons for virtually as long as the show has been on television. In fact there's even a "couch gag" sub genre of fans who do nothing but analyze and talk about all of the couch gags that the show has done. For those of you who don't officially know what the couch gag is, here's a definition for you.
"Couch gag" is a running visual joke in the Opening Sequence of the animated television series The Simpsons. The couch gag changes from episode to episode, sometimes with the placement of the couch changing. In more recent seasons, the couch gags have tended to be more outlandish and absurd, sometimes showing the Simpsons family sitting on the couch in different types of media Generally, between one-half and two-thirds of the couch gags used in a season are new, while the remaining couch gags are repeats. Most couch gags are used at least twice, with a second occurrence usually in the same season as the first.
While in recent years couch gags have become a much bigger skeptical adding in celebrities and providing Easter eggs for show, do you know the real reason The Simpsons even uses the couch gag? It turns out that the Simpson's couch gag is frequently used by the show's writers to make the show longer or shorter, depending on the length of the episode itself. Makes perfect sense. I'm not sure if I'm happy or sad about this. Doesn't it take time to make the couch gag itself? I guess this is for when they use a repeat couch gag.
The more you know….