The reference to Blind Blake in Reacher Season 1, has led many viewers to wonder if he was indeed a real musician. To answer that question – yes, Blind Blake was real, but his story is a little fuzzy. While Prime Video's Reacher series is based on the "Jack Reacher" book series by Lee Child, not everything in the books is fictional.
The first episode of Reacher sees Jack Reacher (Alan Ritchson) get into trouble and is arrested at a diner in Margrave, Georgia. When questioned about his visit to the small town, he says it's because his late brother mentioned his favorite blues singer, Blind Blake, could have died there. The police didn't believe him, but he wasn't lying. Throughout the series, he goes around Margrave looking for more information about the blues singer.
Who Was The Real Blind Blake?
Blind Blake, aka Arthur Blake, was a legendary blues singer and guitarist known for popular records in the 1920s and 1930s. However, there were very few details about this famous singer, with more information coming to light about his life recently. He recorded over 80 tracks with Paramount Records, inspiring decades of musicians and guitarists with his unique style of making music.
Blake died when he was only 38 in 1934. While the 1997 Reacher novels seemed to believe the singer was buried in Georgia, this isn't possible because Margrave is a fictional town. When Child wrote his legendary books, which as then brought to life in Reacher Season 1, there was a lot of speculation about Blind Blake's life and death. Rumors had it that he was hit by a street car or fell while on a drunken spree and froze to death in Chicago. So Reacher, looking for more information about the blues legend, still works in the context of Child's novels.
Researcher Alex Van der Tuuk recently published a series of documents about the life of Blind Blake, including his real name, Arthur Blake, and that he was born in Virginia. The documents also revealed that the singer died of tuberculosis and was buried in Glen Oaks Cemetery in Glendale, Wisconsin. While his life was a mystery, his music still lives on through the artists he inspired.
Why Blind Blake Is So Important To Reacher's Story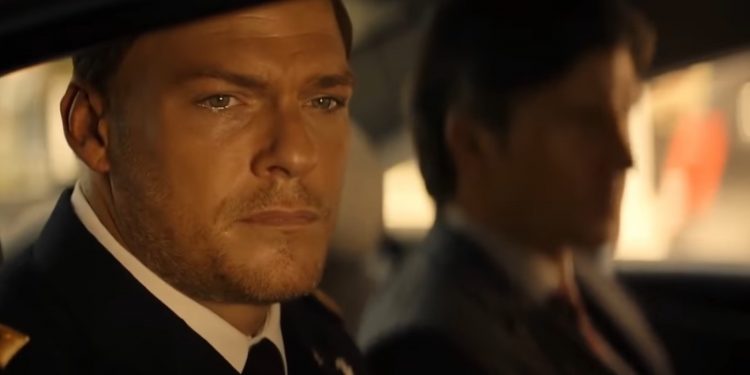 Reacher wasn't close with many people in his life. He was constantly on the road listening to music but had a special relationship with his brother, Joe, which is shown through flashbacks in Season 1. Joe loved blues music and would talk to Reacher about Blind Blake. He loved the singer so much that he requested Reacher to scatter his ashes where the blues singer had once performed. Reacher learns from the town barber, Mosley (Willie C. Carpenter), that Blind Blake performed in Margrave town with Mosley's sister, and that's where Joe's ashes were scattered after his funeral in Margrave. Although Reacher doesn't get the information he seeks in Margrave, at least he gets to say goodbye to his brother.
READ NEXT: Reacher Season 2 Is Skipping A Whole Bunch Of Books