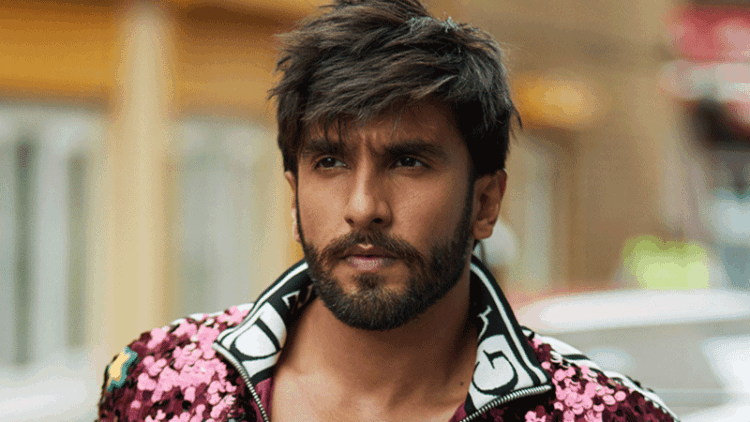 Ranveer Singh is an Indian actor of note. In part, this is because he is one of the highest-paid actors in the whole of India, which is pretty impressive considering the size of the Indian film industry. However, it should be noted that this wouldn't have been possible if it wasn't for the fact that Singh can bring in the numbers for the projects that he is attached to. Something that speaks well of his acting abilities. Here are 10 things that you may or may not have known about Ranveer Singh:
1. Is Sindhi
One of the most interesting characteristics of India is that it is home to a wide range of ethnic groups. In Singh's case, he is a Sindhi, meaning that his family can trace its roots to Sindhi language speakers from the historical Sindh region. Generally speaking, Indian Sindhis are Hindu, while Pakistani Sindhis are Muslim. However, there are plenty of exceptions to this rule as well.
2. His Family Moved Because of the Partition of India
On a related note, Singh's grandparents moved from Karachi in Sindh to Mumbai in Maharashtra, which was where he was born and raised. This happened because of the Partition of India that split British India into the two independent dominions of India and Pakistan, which in turn, became the basis for the Republic of India, the Islamic Republic of Pakistan, and the People's Republic of Bangladesh. Nowadays, Sindh is one of the four provinces that make up Pakistan.
3. His Full Name Is Ranveer Singh Bhavnani
Ranveer Singh isn't Singh's full name. Instead, that would be Ranveer Singh Bhavnani. For those who are curious about the matter, Singh stopped using Bhavnani because it wasn't marketable, both because it was too long and because it had an excessive number of syllables. In contrast, Singh was a winning combination of short, crisp, and memorable, thus making it perfect for Singh's self-marketing needs.
4. Went Back and Forth In Regards to Acting
Singh became interested in acting when he was still a child. However, he went back and forth on pursuing an acting career in earnest, not least because he knew that it would be difficult for someone to capitalize on the available opportunities without some kind of existing connection with the Indian film industry. Due to this, Singh went to the United States to study creative writing, took theatre for his minor, became a copywriter for advertising agencies, and then went on to pursue an acting career.
5. Is In Hindi Film Industry
It should be mentioned that Singh is in the Hindi film industry. This is an important distinction because there are a lot of people who assume that the Indian film industry is a single industry rather than a collection of different industries based on different languages. As such, Bollywood doesn't refer to the Indian movie industry as a whole but rather the Hindi film industry centered on Mumbai, which claims a plurality of the revenues earned by the industry as a whole on an annual basis.
6. Got His Big Break with Band Baaja Baaraat
Eventually, Singh managed to get his big break with a romantic comedy called Band Baaja Baaraat, which was released under the name Wedding Planners on an international basis. It was the vice president of the production company who believed that Singh had the potential to play the male lead, with the result that he was invited back to audition again and again until the director was convinced of that as well. There weren't particularly high expectations for the movie upon its release, but in the end, it managed to prove to be something of a sleeper hit.
7. Has Played a Version of Romeo
In 2013, Singh played the role of Ram on Goliyon Ki Raasleela Ram-Leela, which apparently translates to something along the lines of "A Play of Bullets: Ram-Leela." It is interesting to note that the movie is an adaptation of William Shakespeare's Romeo and Juliet. Naturally, this means that Singh's character and his love interest commit suicide by the end of the movie, though in a rather different manner from their sources of inspiration.
8. Had to Learn a New Language For the Movie
It isn't uncommon for actors to go to great lengths to get ready for a particular role. For instance, Singh had to learn a new language so that he could play his part in the aforementioned movie with increased authenticity. Something that was necessary because Ram was supposed to be a Gujarati boy. Of course, Gujarati would be an Indo-Aryan language spoken in the state of Gujarat as well as the people who speak it.
9. Had to Spend Time with Rappers to Prepare For Gully Boy
Recently, Singh was in a movie called Gully Boy, which was inspired by experiences of a couple of street rappers named Divine and Naezy. Since Singh had little in common with the people who inspired his character, he had to spend time with time to get a better idea of what was expected as well as how he could play his part well.
10. He Got Married to His Co-Star
On a final note, it should be mentioned that Singh and his co-star Deepika Padukone from Goliyon Ki Raasleela Ram-Leela have had much better luck than their respective roles. After all, the two started dating one another in August of 2012 before getting married in November of 2018. It is interesting to note that the couple had not one but two traditional ceremonies for their marriage. One was the Sikh marriage ceremony called the Anand Karaj because Singh's paternal grandfather is Sikh, while the other was a Konkani Hindu ceremony that was presumably meant for Padukone.