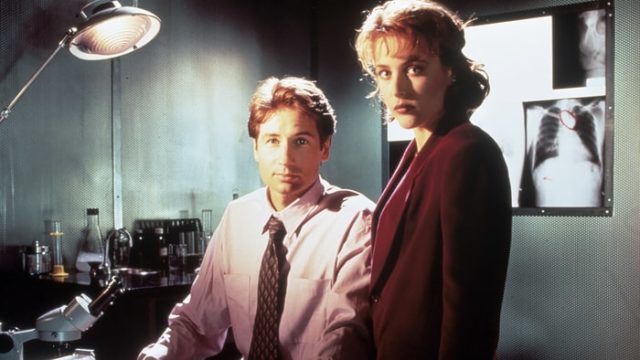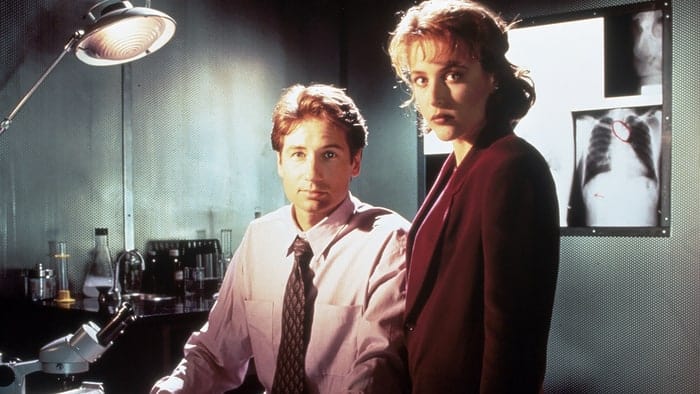 The X-Files was easily one of the most popular television shows of all time. During its original run, fans were treated to all kinds of stories, ranging from aliens to people that seemed to have multiple personalities and virtually everything in between. There were all kinds of conspiracy theories and personal angst involved as well. It all came together to make virtually every episode worth seeing, but there were some that truly stood out. Below are five of the best episodes of The X-Files that were ever made. Maybe one of them is your favorite, too.
1. X-Files Season 9 Episode 4 – "4-D"
While it's hard to say that one episode if the best episode ever, hands down, this one sure did earn its spot among the top five. This is especially true for anyone who loved Special Agent John Doggett. In the episode, a killer is lurking and he can shift from one dimension to another. In one dimension, both Doggett and Reyes are in serious trouble, and things go right down to the wire before the situation is resolved.
2. X-Files Season 9 Episode 17 – "Release"
This is one of the most heartbreaking episodes of the entire series. By this time, everyone pretty much knows that John Doggett is hiding a lot of emotional pain. As it turns out, that pain is directly tied to the disappearance and subsequent death of his young son, Luke. Just when he thinks those days are behind him, a new case he's working on becomes connected to Luke's death. As you can see from the clip, he is standing with Scully as he releases the ashes of his son. It's a great episode, but you had better get the tissues ready.
3. X-Files Season 8 Episode 18 – "Vienen"
This marks the return of the scary and somewhat disgusting black oil, something that had appeared in a much earlier episode of the show. Doggett finds himself on an oil rig working undercover. However, things go from bad to worse when the dreaded black oil shows up and people on the rig are infected.
4. X-Files Season 4 Episode 2 – "Home"
This is one of the most memorable episodes of the series. It's also one of the most disturbing stories you could ever imagine. It centers around the Peacock family, a group of people who are inbred and don't really play well with others. They go around killing people, usually whenever someone threatens their way of life, but sometimes just for fun. If you haven't seen it, buckle up, you're in for a real ride.
5. X-Files Season 3 Episode 3 – "D.P.O."
The episode is about a teenage boy who is capable of controlling not only lightning, but all kinds of electricity. The kid is disturbed, to say the least. You see this in full effect when he decides to disrupt the electrical system of a man's heart so he can kill him. It makes for a great episode, but be glad people can't do this in real life.