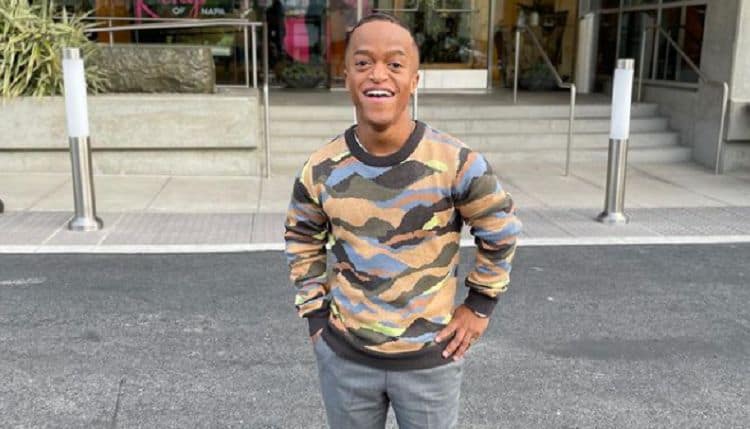 If you don't know Rance Nix, perhaps now is a good time to sit back and buckle up. He's a comedian. He's an entertainer. He's an actor. He's a little bit of everything, and he is confident enough to know that while he may be a little bit of everything, he's also majorly talented at all of it. He is the kind of guy whose name you might not know off-hand, but you won't forget him once you see him at work. So, just who is this man? It's time to find out.
1. He is a Southerner
He's a southerner through and through. You don't get much more southern than growing up in Georgia, even when you grow up in Atlanta. He did, though he hasn't lived there in some time. He left the south for New York City in 2015, and he hasn't looked back since.
2. He is a Theater Actor
The reason Rance Nix left Georgia for New York City was to take a role in a theater play at the New Brooklyn Theater. When his time there was done, he was not. He continued to take on other roles in various aspects of theater and continued his acting career in other shows.
3. He's Spent Time in Toronto
Well, maybe not right this very second, but he's been in Toronto working on a huge project. He's working on an OWN project. If you're unfamiliar with the concept of OWN, it's just the Oprah Winfrey Network. That little television network people talk about. The one created by Oprah. Perhaps you recognize the name? He is shooting "The Kings of Napa," for the network.
4. He is Funny
We assume he's funny considering he's a comedian and he's done improv. He's a man who knows how to get his fans to laugh, and he's had more than a few opportunities to do the improv thing. We may not be comedians, but we imagine there are few things in the world as terrifying as standing up in front of people who are drinking, having fun, and have the expectation that you're about to make them laugh. It doesn't sound at all like any sort of pressure.
5. He is Bold
If there is one thing you should know about Rance Nix, it's that he is a bold man. He doesn't do things halfway. More importantly, he does exactly what he wants to do. Did you know that he once snuck into a Yeezy model casting for Kanye West's fashion line trying to find a way to be cast in his New York Fashion Week runway show?
6. He Went Even Bolder
When that didn't work, he just went a little higher on the ladder. He found West's apartment, went outside, waited for the famous rapper and designer outside his own apartment and pitched him the reason why he should be the first little person in his major fashion week show. He lets nothing stop him.
7. He's a Bulldog
He's also currently living his best life knowing that as a former Bulldog he just watched (we assume he watched) his team take home the College Football National Championship in 2022 after taking down the 'Bama. It was a good day for the Dawgs, even if we Gators find it difficult to cheer for our biggest rival. Nix graduated from the University of Georgia in 2014.
8. He's a Realtor
He's had many jobs in his life, and they range from accounts to being a clerk to being a real estate agent. He's taken on the life of a real estate agent in New York because he's aware that the only place to go is up if you're willing to do the work and put in the time. It's also potentially profitable and allows him the freedom and flexibility – as well as the financial security – to pursue his acting career while also making ends meet. Smart man, that Rance Nix.
9. Confidence is Key
Nix isn't in on some big secret, but he's one of those men who realize that confidence is the key to everything in the world. People do know this, but he's the kind of guy who realizes this and applies it rather than just thinking it and knowing it. He uses it in his everyday life, and it's undoubtedly helped him through everything he's accomplished thus far.
10. He Genuinely Cares for Others
It's easy to assume that people who are leaders are the kind of people who are just natural leaders. They are born that way. They don't learn to be leaders. They are born leaders. Nix disagrees. He feels that anyone who has the confidence and the ability to be genuinely caring – for others and for themselves – can be a leader. It's all about caring about others, having the confidence to say what you mean and mean what you say, and he's embraced that.
Tell us what's wrong with this post? How could we improve it? :)
Let us improve this post!