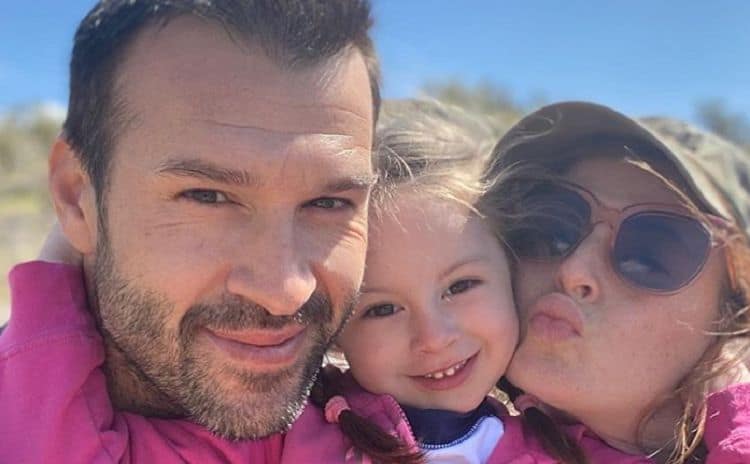 Rachel Reilly's career is the prime example of all of the good things that can happen when you take advantage of the right opportunities. Her 15 minutes of fame has lasted for a decade. From reality competition shows to hosting gigs, Rachel has done a little bit of everything over the last several years. Some people may know her best as the winner of Big Brother season 13 while others may remember her from the three times she's competed on the Amazing Race. With her work ethic and ability to connect with others, I have a good feeling we'll be seeing much more of Rachel over the next 10 years as well. Continue reading for 10 things you didn't know about Rachel Reilly.
1. She's An Actress
Many people are most familiar with Rachel through her reality TV appearances or the work she's done as a TV host, but she also has some acting experience under her belt. She had a recurring role as a waitress in The Bold and The Beautiful from 2010 to 2014. She has also made guest appearances in a few other shows.
2. She Loves To Stay Active
Rachel has never been the type to sit still for too long. She is a very active person, who has always had an interest in health and fitness. But her idea of staying active doesn't mean that she spends all of her time at the gym. Instead, she prefers to get her exercise in in other ways. Rachel loves to do things like yoga and rock climbing.
3. She's A Blogger
Rachel has a long list of things on her resume, and being a blogger is one of them. She has a website called Rachel's Reality where she shares photos and blog posts about things that are going on in her life. Unfortunately though, she hasn't posted any new content in a while.
4. She Studied Chemistry
Even though Rachel has spent the last 10 years working in the entertainment industry, that doesn't mean that she isn't capable of doing anything else. Learning has always been important to Rachel and she has a bachelor's degree in Chemistry from Western Carolina University. Although she doesn't currently do any work in the chemistry field, she enjoys doing experiments with her daughter and teacher her about science.
5. She Likes To Paint
Finding ways to express yourself is an important thing for everyone to do. Rachel has been lucky to find several ways to do that. In addition to what she's done in entertainment, Rachel also loves art. She likes to paint when she gets the chance and it's a great way to for her to relax and unwind.
6. She Works In Casting
Being in front of the camera has gotten Rachel lots of recognition, but now she's also doing somethings behind the scenes. Rachel currently works in the casting field where she helps networks cast for various reality shows. If you're ever interested in seeing who's casting, Rachel's Instagram highlights are probably a good place to start.
7. She Knew Within A Week That Brendon Was Her Soulmate
Rachel met her now husband, Brendon Villegas, while both were competing on Big Brother 12. Although finding romance has nothing to do with the show, Rachel says that she knew that Brendon was her soulmate within just a week of meeting them. The couple got married in 2012 and is currently expecting their second child.
8. She Loves Being Outdoors
Rachel lives in southern California where there is certainly no shortage of beautiful days and she takes advantage of them whenever she can. She loves spending time outdoors and enjoys things like going to the beach, going hiking, and going camping with her family.
9. She Enjoys Doing Volunteer Work
Giving back to the community has always been important to Rachel. Over the years, she has volunteered with several charitable organizations. In January 2020, she shared a photo of herself and her daughter supporting a non-profit organization called A Magic Penny. According to its website, the organization specializes in"offering volunteer opportunities for families who want to model and lead a philanthropic lifestyle with their children."
10. She's A Brand Ambassador
Being in the spotlight for so long has allowed Rachel to build up a pretty impressive following on social media. She has 175,000 followers on Instagram and 237,000 followers on Twitter. Her large following has given her the opportunity to team up with brands to help market their products to her audience. She is currently a brand ambassador for for several companies including Chateau Ste. Michelle Winery, Fab Fit Fun, and Body Armor.