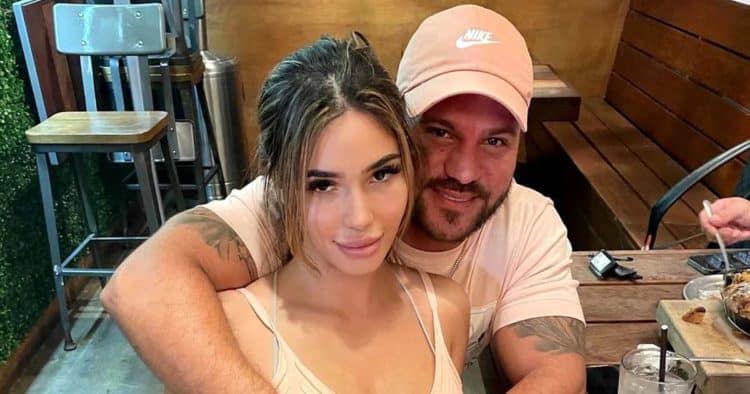 Jersey Shore star Ronnie Ortiz-Magro hasn't had the best luck in the relationship department, but he's finally hoping to change that. Ronnie has recently shared that he's in a new relationship with a woman named Saffire Matos and he seems incredibly happy. People who have been following Ronnie's story since the beginning are also hoping that he's found the right person for him so he can leave all of the drama in the past. Fans are hoping to catch a glimpse of her on the latest season of Jersey Shore: Family Vacation, but for now people just want to know more about her . Continue reading for 10 things you didn't know about Saffire Matos.
1. She's From New York
Like Ronnie, Saffire is a New York native. She was born and raised on Staten Island and as far as we can tell, she still lives there today. Staten Island is only a little over an hour away from the Jersey Shore so there's a chance they may have crossed paths at some point while they were both at the shore.
2. She Has Acting Experience
Saffire isn't exactly a Hollywood a-lister, but she does have some acting experience. According to her page on IMDB, she made her debut acting appearance in the 2017 film, The Streetz. She also has a role in the sequel, but it has yet to be released. Based on the fact that she's only been in two things, it doesn't appear that she has plans on pursuing a serious acting career.
3. She Is A Lash Tech
Saffire appears to be very passionate about the beauty industry and she works under a lash tech under the name Lashes by Bear. According to the Instagram account for her business, she is the "queen of whispy cat eye lashes". She has even worked with some well-known clients such as former Real Housewives of New Jersey star, Danielle Staub.
4. She Enjoys Her Privacy
Even though she's dating someone who has spent more than a decade in the spotlight, Saffire doesn't seem to have a huge interest in being the center of attention. Although she does have an Instagram account, it has been set to private and there isn't much information about her floating around the internet. With that being said, however, she does have nearly 25,000 followers on Instgram which means that she probably isn't too selection about whose follow request she accepts.
5. She Is Adventurous
Despite the fact that we don't know much about Saffire, from the little we do know, she looks to be a pretty adventurous person. She enjoys traveling and going boating with Ronnie. Plus, just dating someone like Ronnie is probably going to be one hell of an adventure.
6. She Comes From A Diverse Background
We may not be able to see Saffire's Instagram profile, but we've been able to utilize some clues to learn more about her. Based on her bio alone we can tell that she comes from a diverse background that includes roots in Puerto Rico and Italy. Ironically, Ronnie also has Puerto Rican and Italian ancestry.
7. It's Unclear How Long She And Ronnie Have Been Together
Ronnie hasn't gone into much detail about his relationship with Jen yet, so we don't know the story on how they met. We also don't know how long they've been together, but based on Ronnie's relationship timeline, their partnership is definitely on the newer side.
8. We Don't Know If She's Met Ronnie's Daughter
If you've been out of the Jersey Shore loop for a while, you may not realize that Ronnie is a father. He has a daughter named Ariana from his previous relationship with Jen Harley. At the moment, we aren't sure if Saffire and Ariana have met or have any kind of relationship.
9. She Is A Singer
At one point in time, it looks like Saffire was really into singing. We found an old YouTube channel that was created in 2011 that features three videos of Saffire performing under the name Saffire Paige/Saffire Boras. There hasn't been any new content on the channel in seven years so it seems safe to say that she is no longer pursuing singing.
10. She Was A Pageant Girl
In 2010, Saffire competed in the Miss Staten Island Pageant. Although she didn't take home the crown she did find a couple of other awards. According to an article from SI Live, Saffire won "The $200 Most Talented non-finalist Award by Dr. Glenn S. Harman" and "The $250 Thomas and Melissa Kowalski Award". We weren't able to locate any information to suggest she competed in any other pageants.