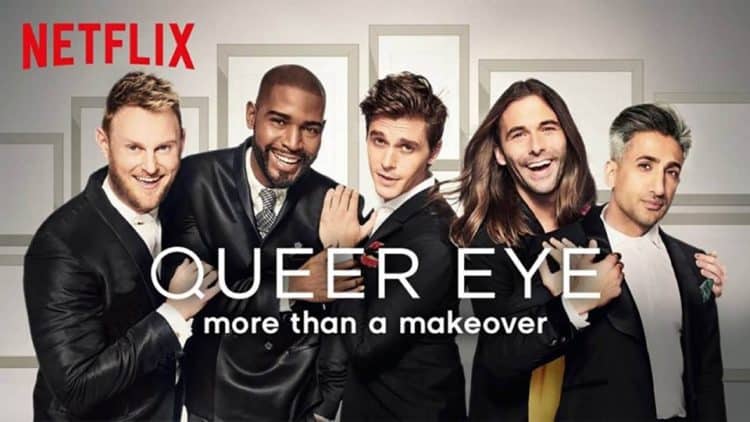 Reality makeover shows are like warm virtual hugs. Anyone in need of a good cry or a free therapy session can get an ample amount of relief from a successful makeover challenge. Oh, the wonders it can do for the soul. It's always heartwarming to witness people getting another chance to live a better life, may it be in the form of major home renovation, a dream job opportunity, or even a change in one's physical appearance. In a world that can be filled with negativity, people are in need of silver linings. A beacon of hope during challenging times. Netflix hit series, Queer Eye, has been bringing happiness into peoples' homes for 5 seasons now. Fans need not worry for their favorite Fab Five are coming back for more.
What Happened in the Previous Seasons
The award-winning reality series is a reboot of an earlier Bravo series under the same name. The show thrives on its positive representation of the LGBTQ community, as well as its inclusion of people of color in its episodes. A breath of fresh air from the already saturated reality show genre. Just like the original series, the reboot also features the famous Fab Five, which make up a team of five gay professionals who are connoisseurs in their respective fields. In the current franchise, the Fab Five comprise of fashion guru, Tan France, food and wine extraordinaire, Antoni Porowski, culture and lifestyle champion, Karamo Brown, design curator, Bobby Berk, and grooming master, Jonathan Van Ness. Together, the five colorful characters take on life-changing makeovers to strangers who are much deserving of an overall life boost. Each season, the Fab Five travel to different locations inside, and even outside of America, to spread a whole lot of love in the most fabulous and extra way possible.
The Fab Five have had their fair share of cross-country trips the past five seasons. Viewers could see all five having a hoot inside their SUV as they traveled from city to city. The first and second seasons were filmed down in Atlanta and its neighboring Georgia towns, while the third and fourth seasons brought them to Kansas City. In the most recent fifth season, the whole gang could be seen causing a ruckus in Philadelphia. Apart from these five seasons, the Fab Five also have also released a special episode in Yass, New South Wales in Australia and a four-episode special season set in Tokyo, Japan. The eventful past seasons have cemented the show's impact in the reality world and have made the Fab Five instant stars. The series has featured countless interesting individuals with the most touching of stories through the years. In season 1, viewers gushed as the Fab Five gave Tom Jackson a second chance at love and life. In season 3, there wasn't a dry eye in the room when the Fab Five transformed the lives and barbeque joint business of Deborah aka "Little" and Mary aka "Shorty". In season 4, the true definition of being a girl boss was exemplified through life and career overhaul of Latino Arts Festival's very own Deanna Munoz. In season 5, viewers were brought on a spiritual journey as the Fab Five helped Pastor Noah Helper come to terms with his sexuality and calling in such an authentic and eye-opening manner. These are just the tip of the iceberg when it comes to the life-changing and awe-inspiring moments a viewer can expect from the series. The list continues to go on and on.
What to Look Forward to in Season 6
In March 2020, viewers all over the world rejoiced when the series was renewed for a sixth season, which will be set in Austin, Texas. Even though filming has been affected by the onslaught of the COVID-19 pandemic, fans would be delighted to know that the Fab Five has resumed filming for season 6. An official release date has not yet been announced, but for the meantime, a confirmation of a brand-new season to binge watch is more than enough. The success of the Queer Eye franchise lies in its genuine and heartfelt storytelling. Watching strangers get to have a fresh perspective on life brings a sense of satisfaction like no other. The show also teaches its viewers values that can be applied to their daily lives, as well. Affirming one's self worth and acknowledging the fact that it's not selfish to practice self-love can oftentimes be overlooked, especially if life gets too busy and overwhelming. Queer Eye is here to serve that daily reminder. As Lucille Ball once said, "Love yourself first and everything else falls into line. You really have to love yourself to get anything done in this world."