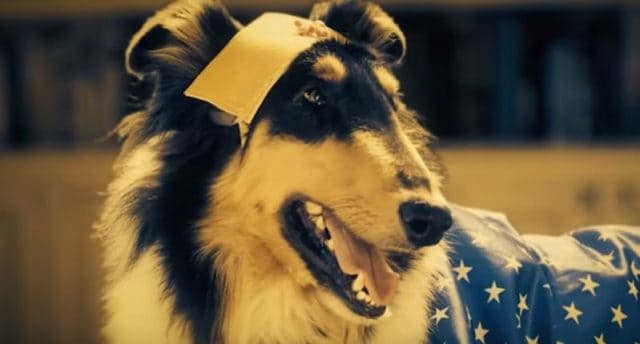 When dogs get together and plot their eventual stand against tyranny, all it will take is a vacuum cleaner and their world will tremble. The Pupstice League is on the case, and the evil vacuum that has robbed them of so many naps, created so many disturbances, and devoured so many crumbs must be stopped at any cost. The only problem is that unless they learn how to yank the cord or turn it off, the vacuum will win, and all will be lost.
Justice League with dogs is kind of amusing but the roles seem a little hard to swallow. A wiener dog as the Flash? A bulldog as Aquaman? And a pug as Batman? The only one that seems to be given any real consideration is the role of Wonder Woman, while the others are either lumpy, short, or to insanely long to be that quick let alone fast. But it's used to cute effect anyway and at least the creator of the video got the parts down right.
The Justice League is coming pretty soon to theaters and you can tell since more and more videos are being made to parody the film and the idea. A lot of fans are hoping that this time around the DCEU will get things right and won't make a darkly-shadowed mockery of the heroes that so many people have come to love. Unfortunately the last Superman movie and the Batman vs. Superman movies both did a lot of damage to the credibility of the DCEU even if their hype managed to get a lot of people on board with the idea that they were going to be awesome. Thankfully Wonder Woman was a type of redemptive movie that allowed people to actually hope that the DCEU's free-fall could be turned around.
There's a good chance now I think even if the feel of the movie is still going to be somewhat dark. In terms of how DC and Marvel have created their films it's kind of funny to think that Marvel has kind of laid back and just done their own thing while DC has really been pushing to stake their claim as the longest reigning and most popular comic book industry when it comes to overall popularity. Marvel's done its fair share of name-calling and trash-talking to be certain, but DC usually seems to fall back on the same old thing that has been keeping them afloat for so long, the biggest names that have been their flagship for so long and yet have allowed that particular vessel to sink a few times almost into obscurity.
Well, maybe not that far. But DC has definitely been edged out a few times by Marvel in the past. Now however there's a real chance that the DCEU could learn from its mistakes and make something impressive happen. The upcoming Justice League will be making its way to theaters on November 17th, and at that point we'll get to see if the hype is really worth it this time or if the DCEU is still working on that perfect formula to make their company shine a little brighter.