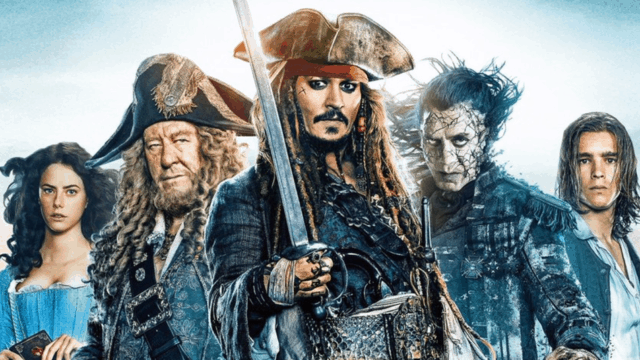 So the latest Pirates of the Caribbean movie, Dead Men Tell No Tales, was greeted not with great applause, but a half-forgotten whimper. Sure, it topped the weekend box office take with a respectable $62 million and change, but it is the lowest opening for any movie in the franchise. In fact, the fifth 'Pirates' movie took in roughly half of what the third one did a decade ago.
Despite the franchise raking in over $4 billion dollars collectively, the latest entry fell below industry expectations: leading a Memorial Day weekend box office that is the lowest we've had since 1999. It follows the series trend of diminishing returns and can't even count on good reviews anymore. The world's sick of Jack Sparrow, pure and simple.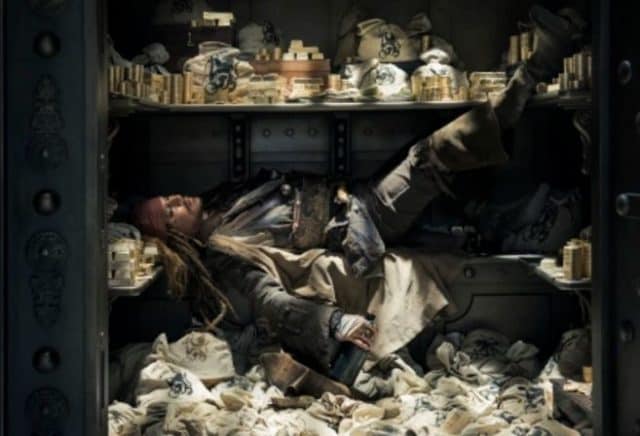 Although the movie was heavily marketed as the final installment — one last hurrah for Jack and the Turners before they hang up their tricornes and flintlocks — the opposite appears to be increasingly true. The series isn't winding down, but amping up: with a post-credit scene revealing that Davy Jones is back and out to wreak a terrible vengeance upon the man who usurped his captainship of the Flying Dutchman.
Adding to its perplexingly off-message post-credit sting is Disney's and 'Pirates 5′ director Joachim Rønning's new insistence that it's actually the next movie that will end the franchise. We already have been given detailed — and often contradictory — backstories for everything from Jack's ornithological moniker to his hat, and they already killed off the next movie's villain two films back, but as long as there's money to be made, Disney seems hellbent on shoving these things down our throats whether we want them or not.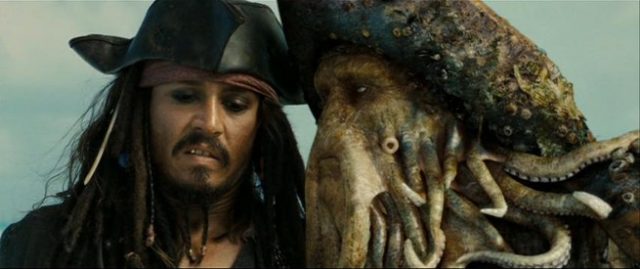 Normally this is where I would ask "does anybody even want this," but the numbers speak for themselves. Nobody does. Dead Men Tell No Tales barely held out against a staggeringly weak box office and doesn't stand a chance against Wonder Woman this weekend. It might still be making money overseas, but the US market has dried up to its formulaic advances.
While The Curse of the Black Pearl still holds up as one of the great swashbuckling action movies of all time, it has squandered whatever good will it gained in 2003 on increasingly tiresome sequels. Jack Sparrow went from being the next Han Solo to the next Jar Jar Binks, Barbosa was killed off (twice!) and the franchise has officially run out of good ideas.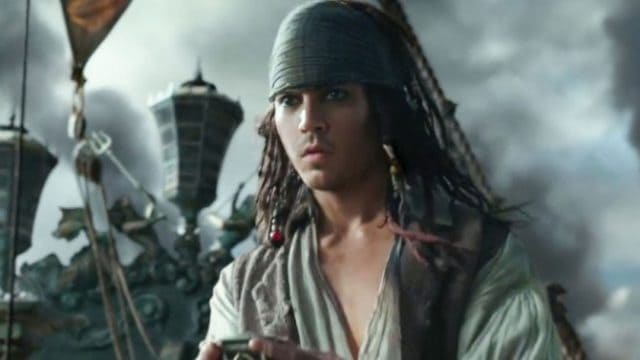 As long as I write about movies, I am going to have to review these as they come out. Please, Disney, don't make me sit through any more of these things than I already have.
Save
Tell us what's wrong with this post? How could we improve it? :)
Let us improve this post!