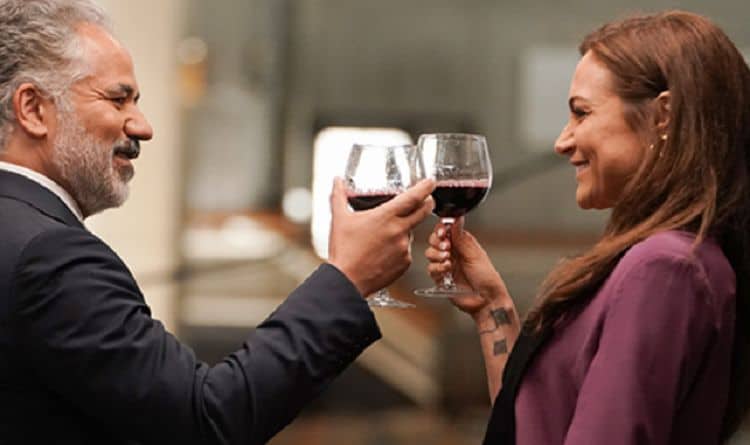 In 2020, the COVID-19 pandemic really shook things up in the entertainment industry. Production all over the world was forced to shut down in an effort to keep people safe and many networks were left scrambling to come up with new content. Going into the end of 2021 and the beginning of 2022, networks are now looking to beef up their rosters and the upcoming series Promised Land is a part of that. The series, which was picked up by ABC, hasn't released a lot of information just yet, but there are still a lot of people who are looking forward to it. Featuring a Latino family, Promised Land will be bringing a diverse perspective to our screens. Keep reading to learn 10 things you didn't know about the TV series Promised Land.
1. The Series Isn't Related To The 90s Show Of The Same Name
If you're a TV fan over a certain age, then you probably remember the show Promised Land which aired from 1996 to 1999. The show was a spin-off of the popular series Touched by an Angel. However, ABC's new Promised Land has no connection to the previous show.
2. The Series Takes Place In California
It goes without saying that a show's setting plays an important role in the overall picture. Promised Land will be set in California's Sonoma Valley. The show will follow two fictional families who are competing with each other to become the wealthiest and most powerful.
3. The Series Is Written By Matt Lopez
Even though the people behind the scenes don't always get a lot of recognition, they always play a very important role in a show's success. Promised Land is fortunate to have writer Matt Lopez putting his talents to good use. Although most of Lopez's experience is in the movie world, he is also well-known for writing several episodes of the TV series Gone.
4. The Series Features A Great Cast
At the moment, the entire cast for Promised Land hasn't been released. However, the names that have been shared are some great ones. John Ortiz will be one of the show's main cast members. He has been in the entertainment industry for more than 30 years and has over 70 acting credits. Mexican actress Cecilia Suárez will also be one of the show's main cast members.
5. The Series Hasn't Gotten A Premiere Date
Any time a network picks up a new show, one of the first questions people have is whether it will air. Unfortunately, the network hasn't announced when Promised Land will debut. Chances are, however, that it will be released at the end of 2021 and air into 2022.
6. There Will Be Plenty Of Drama
If you're the kind of person who loves shows that are full of drama and suspense, Promised Land will probably be right up your alley. Sure, there haven't been a lot of specific details released, but we know that any show involving two families fighting over power and money is sure to be full of dramatic moments.
7. This Isn't The Only New Show Coming To ABC
As mentioned earlier, networks have been trying to pick up lots of new programs and ABC is coming in strong. In addition to Promised Land, ABC announced that it would be picking up several new pilots including a comedy called Abbott Elementary which is set to premiere in 2022, and a remake of The Wonder Years. Some of the other shows ABC initially announced have unfortunately been dropped.
8. It's Unclear How Many Episodes The First Season Will Have
These days, people like to know how many episodes they can expect from a season. After all, this information is very useful for binge-watching purposes. At the moment, however, there is no word on how long the first season of Promised Land will be. It's also unclear if the series will have 30 minute or hour-long episodes.
9. There Hasn't Been Much Information About The Storyline
Even though Variety has reported that the show will be "an epic, generation-spanning drama about two Latinx families vying for wealth and power in California's Sonoma Valley", no other details about the plot have been released. As the show gets closer to debuting, we'll likely learn more about what we can expect.
10. It's Unclear Where The Show Will Be Filmed
Although we know that the show will take place in California, there hasn't been any information on where it will be filmed. We also aren't sure if the film has even started filming yet. However, there is a good chance that the show won't actually be filmed in the Sonoma Valley.
Tell us what's wrong with this post? How could we improve it? :)
Let us improve this post!