Season 2 Premiere: Tuesday September 21 8:00 p.m. on FOX
It's time to grab your sheet music and warm up your voices because Glee is coming back for a second season. One of 2009's breakout show has become ingrained into our society through multiple albums (I own two of them), the first season on DVD/Blu-Ray (which releases today), and through a concert series over the past summer. Now before jumping into the new season let's take a look back at one of the greatest first season in television.
WHAT TO REMEMBER
Relationships All Around – It seems everyone in New Directions, and even some of the school faculty have had their share of relationships last season. Will and Emma have has a lot of sexual tension. It seems that Terri however never let Will get anywhere though. Even through the divorce though,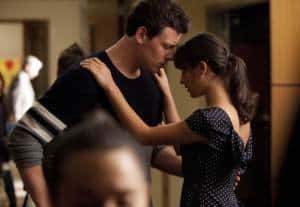 Will played the field by dating Emma and also had a make-out session with the coach of Vocal Adrenaline. For the students, there was a love square going on between Finn, Quinn, Puck, and Rachel. It seems though that ended as Finn told Rachel he loved her before they preformed at regionals.
How Sue "C's" It – Sue Sylvester has got to be one of the greatest character you love to hate, yet sometimes I find myself wanting more scenes of Sue just to hear what she has to say. Sue is always pointing her anger towards Will and New Directions. She planted Quinn, Santana, and Brittany to spy on the glee club and at one point sold out the glee club set list right before sectionals. Her anger towards Will is always a highlight of the episodes, usually ending with her insulting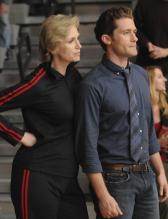 his hair or the dimple in his chin. Sue, however has had multiple moments in the sun when Kurt helped her film her own version of Madonna's "Vogue" and filming a remake of Olivia Newton John's video for "Let's Get Physical".
Songs Set List – Seeing how Glee is all about the music, the show leaves no genre untouched. The audience was immedietly hooked by New Directions rendition of Journeys "Don't Stop Believing". From there, the glee club took songs from Neil Diamond, Vanilla Ice, Bel Biv Devoe, Carrie Underwood, and Beyonce. Glee also took big steps toward having themed episodes with an episode of Madonna music and an episode of Lady Gaga.
A Look Into Season 2 On Next Page >>>
Season 2 has many exciting things coming its way. From guest stars, to new characters and even some great music.
New Faces – This season will bring two new students to New Directions. First off is newcomer Sam (played by Chord O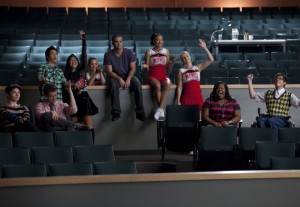 verstreet). He is going to be big competition of Finn this year. Expect a face off… I mean sing off at some point. Plus, the ladies side gets a new female singer named Sunshine (played by Charice Pempengco). This addition will probably bring the most trouble as Sunshine is slated to play Rachels main competition in New Directions. We all know Rachel doesn't like to be upstaged so expect tempers to flare. Now even though he won't be in New Directions, John Stamos has been signed to play Emma's dentist boyfriend who was mentioned in the season finale. Expect much jealousy from Will towards Stamos.
New Songs For A New Year – Not much has been released in terms of music for this season of Glee. However, one set list has been released. Billy Joels music will be featured in an episode this season. The audience will be graced with a full Billy Joel themed episode some time this season. Now for the younger crowd who watches Glee, episode 2 this season is titled Britney/Brittany. Britney Spears music will be featured and Britney herself will guest star in this episode.
Now don't forget to set you DVR for the Glee Season Premiere September 21 at 8:00 P.M. on FOX.