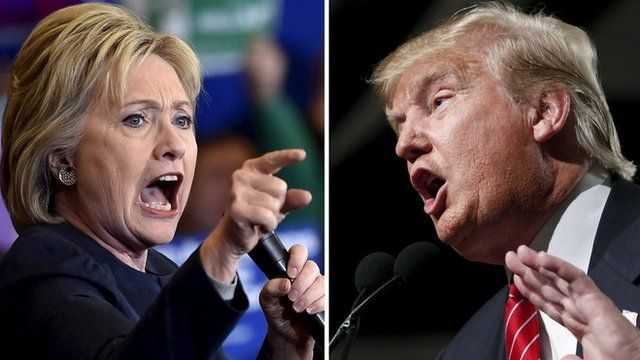 The presidential debates are coming up. There are three scheduled with the presidential nominees and an additional debate for the vice-presidential nominees to square off. If you're looking for a way to watch any of the debates, I don't think you'll have a problem. Honestly, when you consider the fact that all major news channels, including the local channels, will be covering the debates, you're going to have a harder time not watching them.
Here is the complete presidential debate schedule:
September 26, 2016: Hofstra University in Hampstead, NY
October 9, 2016: Washington University in St. Louis, MO
October 19, 2016: University of Nevada in Las Vegas, NV
With that in mind, plan to pop some popcorn, and become informed on the candidates that want to lead the country. Or if you're cynical, get your drinking game ready (here's a primer from 2012) and plan to drown your sorrows. No matter how you slice it, there are tons of ways to watch the presidential debates and here they are!
Watch CNN Debate Coverage on Sling TV
Sling TV is a live stream subscription service that has a variety of packages. The cheapest package is $20 a month and it includes 25 channels, among them CNN. If you don't have cable and want to watch CNN's broadcast, this is the cheapest way to do it. If you don't want to pay to watch CNN, Sling TV offers a trial, so sign up before one of the debates and you'll be able to watch it free. Sling TV is pretty versatile as far as streaming goes, and it works with most devices. It's also worth noting that Sling offers a handful of other news channels too.
Dig FOX News? Watch it on PlayStation Vue
PlayStation Vue offers FOX News as part of its main package ($30 a month after trial). The upside here is that Vue offers the majority of news channels and in some cities, they even offer locals, too. This is the only legal option for watching FOX News, so if you're playing by the rules, this is your best and lone option. The downside is that mobile streaming is restricted. You can however, watch at home, on a PlayStation (3 or 4), Roku, or a few select other devices.
Watch CBS News on CBS All Access
If CBS is your preferred station, watch the debates with CBS All Access. You can think of All Access as a condensed version of Vue or Netflix. The difference here is that you're getting only CBS content. Packages start at $5.99 a month and a trial is offered. Most areas of the country (currently about 80% and growing) have a live stream option, but if you're not included the debates will be added to the library after airing live.
Stream the Debates Using TV Everywhere
TV Everywhere offers apps for everything from computers to a variety of streaming devices. If you're looking for livestream coverage, you'll find it here with an assortment of networks. The downside is that you need either a cable login or a login for PlayStation Vue. That said, if you're looking of a mobile workaround to Vue's restrictions, this might be an option.
Watch on Facebook!
Since you're there anyway, watch the debate on Facebook! In conjunction with ABC News, Facebook will offer live streaming of each debate. Two hours before the debate begins, at 7 p.m. ET, ABC News will turn on the Facebook Live feature for the new original series, "Strait Talk." Your hosts for coverage will be Matthew Dowd and LZ Granderson. After the debates, coverage will continue with Dan Harris, Amna Nawaz, and Granderson. So, if you're looking for a free way to watch online, this is a good one, especially if you prefer ABC News to other outlets.
Don't Forget About Twitter!
It was recently announced that Twitter will be working with Bloomberg Television to live stream the debates, as well. Like with ABC News coverage on Facebook, Bloomberg will be offering pre and post-debate coverage along with each debate.
There you have it! Those are your best options, free and paid, for watching the debates online. Of course, if you have a digital antenna, you can watch the debates on local channels, as well, so that's an option, too.
Tell us what's wrong with this post? How could we improve it? :)
Let us improve this post!