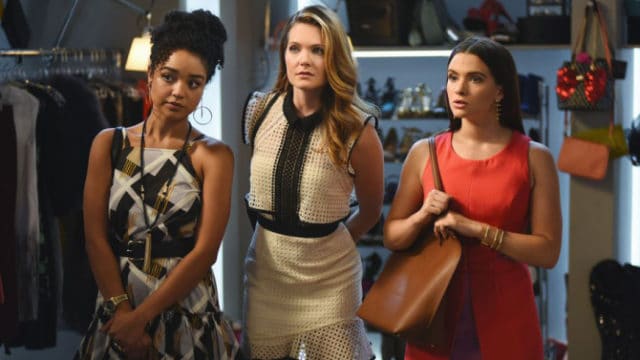 The Bold Type is a drama series that began airing on July 1, 2017, with a two-hour episode. The series was created by Sarah Watson. Joana Coles, the former editor-in-chief of Cosmopolitan inspired the show. The first season will have 9 episodes each spanning close to 40 minutes.
Here are the predictions of future episodes in the season that are quite outstanding.
Episode 3 "The Woman behind the Clothes"
In the third episode titled "The Woman Behind the Clothes" which will air July 18, Kat will find herself being the victim of internet trolling. It will come as a result of her stance on gender inequality and fight for women empowerment. Meanwhile, Jane will be working on a new story about a congresswoman. She will be careful in making the story make her voice heard. The episode will show more from Sutton who will eventually land her dream job. But she is likely to be worried about her lack of the necessary skills and qualifications required to do the job.
Episode 2 "O Hell No",
In the Episode "O Hell No", Jane will be featured as a writer at Scarlet Magazine. She will be assigned specifically to the sex column. Things will, however, turn really embarrassing and out of control when the stories in the column start going too personal to her. On Sutton's side, she will finally develop some confidence in her job to a point of even demanding a promotion in such as a short time. Meanwhile, Kat will begin spending more time together with Adena before finding herself in a sticky situation involving a past relationship that from which her jilted lover will come to settle some scores.
Episode 4 "If You Cannot Do It with Feeling"
The third episode will air on July 25, 2017. Sutton will be really flustered when someone working at Scarlet Magazine reveals a very wrong and damaging impression of her entire professional background. Meanwhile, Jane will be determined to show that she can actually have friends-with-benefits and even build a relationship without romantic feelings coming into the way. Adena Al-Amin will be recurring in this episode in which her close friendship with Kat will bloom.
Episode 5 "No Feminism in Champagne Room"
The episode will air on August 1, 2017. In this episode, Kat will further gender inequality campaign amid some subtle backlash from colleagues. She will be hiking in the strange territory where empowerment and objectification of women will be re-branded as another form of modern feminism. She will use her role in the Scarlet Magazine to reshape the female stereotypes and most importantly fight feminism in the boardroom.
The plot is expected to thicken in the sixth episode dubbed the "The Breast Issue", in which it proves hard to eliminate some really obvious forms of feminism at the work place. A remaining lot of episodes is yet to be revealed beyond their titles and it is hard to figure out what they really entail. Generally, it is going to be an amazing series.
Tell us what's wrong with this post? How could we improve it? :)
Let us improve this post!