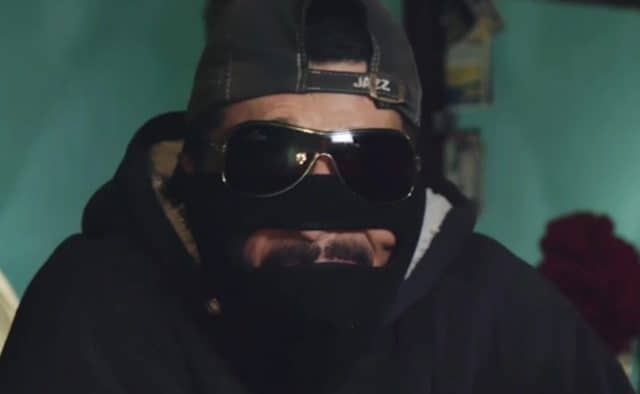 Showtime is no slacker when it comes to amazing shows and series that is releases for audiences and viewers everywhere, and the newest addition of "The Trade" only add to the collection on the network. The newest series to come to Showtime helps to hit one of the hard topics that is plaguing our society and our world today, the opioid epidemic. With enlightening facts and issues that are addressed in the series, it can be good to have a heads up as to what can be expected when you tune in, and that's why we are here. We are going to count down five things that you might not know about "The Trade", so let's get started.
It's Actually A Docu-Series
"The Trade" is actually a true depiction of the epidemic that is happening across the nation, as well as crossing borders. This series spans five episodes, and allows for many different perspectives and points of view in regard to this ever growing problem in our society today.
It Shows Every Single Aspect
As we mentioned before, this new show is taking a look into various perspectives and viewpoints when it comes to the opioid epidemic. This includes getting insight on the issue from all different areas in the production and sale of the opioids themselves; This also includes insight from other areas as well, including addicts themselves, and law enforcement officers who have to deal with this issue every day.
Not Your Typical Documentary
When you watch your typical documentary, or docu-series similar to that of "The Trade", you will often get needless narration and storytelling, trying to depict that topic and get things moving along. However, "The Trade" is pleasantly different as there is none of this needless dialogue. It is just the simple stories and facts that are spoken by those directly involved, with excellent cinematography and picture throughout to help move the series along.
Don't Get Perspective From The Medical Side
That's right. This show gives a good insight from various individuals, including those that produce poppy plants in Mexico, to families that are affected by heroin addiction, and law enforcement officers. However, there is no point of view from anyone in the medical profession, which you think would be one of the key areas in which producers would want to explore the crisis. We may not know the reasoning for leaving out these perspectives on the matter, but regardless, "The Trade" is still giving audiences excellent insight.
This Is Only The Beginning Of The Story
Obviously, there is so much information that just can't be spelled out in only five episodes. We do hear many facts and perspectives regarding the opioid problem in our society, but it is only a glimpse into what really could be said about the issue and how we could solve it for the long run.
There you have it. We have revelaed to you five things that are good to know before you tune in to stream and watch the Showtime docu-series. "The Trade" began streaming on Showtime on February 2nd, after its premiere at the Sundance Film Festival. You can now stream the first three episodes of the series on Showtime; We hope you enjoy, and gain more insight on this increasingly dangerous and horrible crisis that is affecting the world.
Tell us what's wrong with this post? How could we improve it? :)
Let us improve this post!