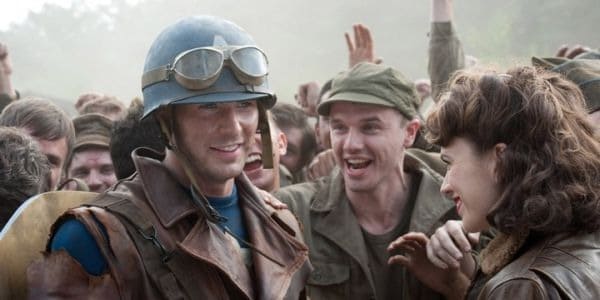 Avengers 4 is the name that some people have been using for the movie that was introduced as Avengers: Infinity War – Part 2. Said movie is supposed to be the follow-up to Avengers: Infinity War, which explains its initial name but it is important to note that this seems to have been changed because it is now called by the rather simple and straightforward Untitled Avengers. Regardless, Avengers 4 is as good a choice of name as any for the movie until further information comes out about the matter, not least because there is other information of interest to focus on.
Will Avengers 4 Feature Flashbacks or Time Travel?
Simply put, there is now speculation that Avengers 4 will be featuring either flashbacks or time travel scenes, though of course, the latter would be a much more interesting scenario than the former. What happened is that the movie was filming on a public street in Atlanta not so long ago. Furthermore, the movie was filming while Chris Evans was on set, which also featured automobiles from decades and decades ago. Combined, these pieces of information suggest that Avengers 4 will have scenes with Captain America from before he was frozen, which means either flashbacks or time travel scenes.
Flashbacks would seem like the simple and straightforward answer, but it is important to note that there is a plot element in Avengers 4 that could provide a convenient explanation for time travel as well. Simply put, one of the Infinity Stones sought by Thanos is the Time Stone, which was shown in Doctor Strange to have the power to change time. As a result, if interested parties got their hand on the Time Stone in the movie, it is not unreasonable for that to produce massive changes in the Marvel Cinematic Universe's internal timeline, thus providing some rather neat opportunities for "past" scenes to take place on the movie screen. Of course, this is no more than speculation at the moment, but considering the pieces that have been put in place, it is rather plausible-sounding speculation.
Further Considerations
With that said, the more interesting implications aren't what time travel would mean for Avengers 4 but rather what time travel would mean for the Marvel Cinematic Universe as a whole. If time travel happens, there is no reason for the timeline in the setting to remain exactly the same, meaning that the aftermath could be a much-changed place. Such changes would be an excellent excuse for the people running the Marvel Cinematic Universe to bring in more characters as well as storylines from the source material that wouldn't make much sense in the current state of the setting without such a dramatic retcon.
As for why the people running the Marvel Cinematic Universe would be interested in such a thing, well, that could be connected to the long-term prospects of the franchise. So far, the Marvel Cinematic Universe has been an incredible success, meaning that Marvel and Disney have strong incentives to keep it running for as long as possible. However, the franchise is closing in on its tenth anniversary, meaning that there will come a time when it will need to make extensive changes because of aging and other time-related issues. There may or may not be time travel in Avengers 4, which may or may not be used to set up the changes needed to keep the Marvel Cinematic Universe running even further into the future. However, it seems probable that something along those lines will be happening at some point in the future.