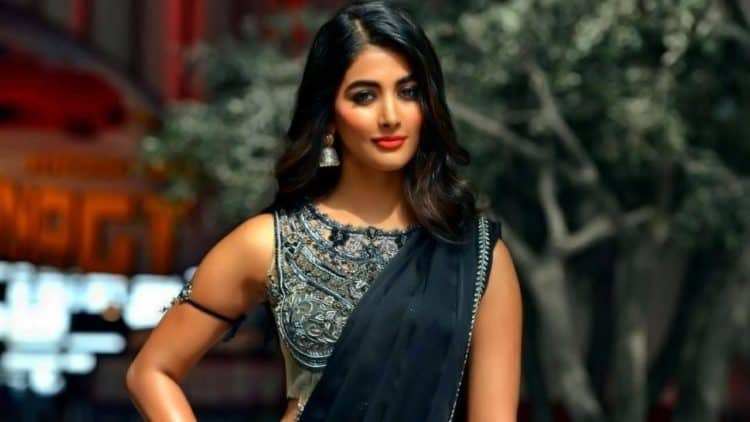 Telegu and Hindi films are starting to gain some ground in popularity in the US and Pooja Hegde is one of the many that will no doubt benefit from this as more and more people come to know who she and many of her fellow actors are. The movies are basically the same as we have in the states save for the obvious fact that they're filmed in a different country with different cultural values and mores. So far it would seem that people are getting turned on to this style of film since, to them, it's something new and engaging and is different enough from what they're used to that it offers a different venue of thought. The allure of course is not unlike anything else that comes along and is new enough to capture one's attention, though if Telegu and Hindi films were to go mainstream in the US they might become commonplace just as many things do. It'd still be an interesting thing to see though.
Here are a few things you might not have known about Pooja.
10. She's participated in dance and fashion shows.
This seems to have been a big part of her career thus far and the manner by which she found her way into films. There are so many different ways to get noticed but those that are up front and able to put a person on the spot in front of many other individuals are usually those that draw the biggest chance of being discovered.
9. Her career started in 2010.
She's not brand new to the scene but she's still new enough that she might have a few more years before she's a common face on the scene and able to claim the status of veteran. Actors tend to come up very quickly at times or not at all in the beginning of their career, either shining early on or taking years to finally become known. So far she's doing just fine in terms of her level of fame.
8. She appears in Telegu and Hindi films.
Given the location she's from this isn't surprising at all but it's also telling that she went this route instead of trying to go anywhere else to be a star. Perhaps staying close to home was the goal or maybe this was her best chance to become known.
7. She competed in the Miss India 2009 competition.
Pooja didn't win but she did come very close and was quite impressive in her demeanor and mannerisms as she wowed the judges and made her way across the stage with a great deal of grace. Someone was just better that day is all.
6. She made her acting debut in a superhero film.
There was actually a great deal of criticism levied her way after this debut since it was said that she didn't quite represent her talent in a useful or skillful way. That's kind of harsh considering that it was her debut, but then most actors don't tend to advance and get better at the craft when people tell them that they did fine when they really didn't.
5. She's appeared in a moderate number of movies thus far.
Pooja has been quite busy over the last eight years since her career started and has made a good number of movies that could possibly be popular in India but have yet to really transition anywhere else with a great amount of success.
4. She has over four million followers on social media.
It would be very interesting to note just how these followers are gathered in such numbers since eight years is long enough to gain a following but at the same time some actors that have been in the game for twice to three times as long haven't even garnered half that number, and they're known worldwide. It could be that she is extremely active on social media and is feeding the fire of her own reputation, but otherwise it's hard to figure out.
3. She's 28 years old.
She's got a long way to go yet if she continues her acting career and should possibly be able to reach the kind of heights that most actors desire if she really applies herself. To date she's gained some good and some negative reviews, but that's bound to happen in the life of any actor.
2. She's fluent in a few different languages.
In the world as it is today this is a big deal and it's usually something that's smart for anyone to learn since knowing more than one language does make you a little more valuable on the job market considering that you can speak to more people than others.
1. She's from Mumbai, India.
As a destination Mumbai seems like an interesting place, and there's no doubt that it has produced a few celebrities that have seen great success in their home country and possibly abroad.
Her career should be pretty solid moving forward.