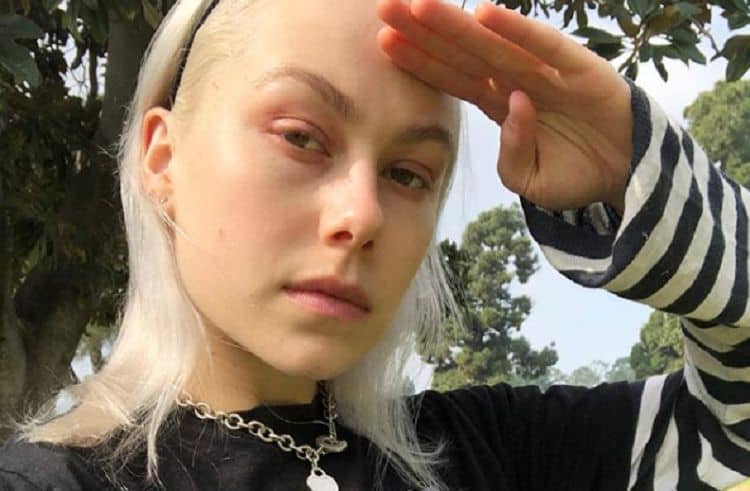 Who doesn't love a rock music star? Phoebe Bridgers is a talented woman with amazing musical abilities, and she is a big reason so many people enjoy this genre. She's been at the game for many years, and she's been giving it her all. If you don't know her name, you definitely know her face. However, you might recognize her name more from her musical groups, both of which she is a member: Boygenius and Better Oblivion Community Center. Known for their indie rock vibe, they've been making music for years, and it is high time we get to know this talented musician.
1. She's A California Girl
Born and raised in Los Angeles, she's always been in California. Her family did spend some time in another area of the state, but not too much. That area is Ukiah, which is not nearly as well known outside of California as LA. All we know about her time here is that it was a portion of her childhood.
2. She's Always Been Musically Inclined
She has shown an interest in the arts almost her entire life, and that is shown by her choice of high school. Rather than attend a typical high school playing sports or joining clubs when she was growing up, she chose to attend the Los Angeles Country High School for the Arts, and that's where she graduated. She studied vocal jazz while she was there.
3. She Writes About Her Relationship Issues
She was involved in a relationship with a man who emotionally abused her, and she's not been shy about writing about her experiences in her music. She calls the song about this particular relationship "Motion Sickness," and she's very open about how it made her feel. She is also open about the fact that while this relationship was with a man, she is openly bisexual and not afraid to share her feelings with anyone who makes her feel good about herself.
4. She's Still Young
She's a lovely young woman, and we do mean young. She's just entering into her mid-20s, which means she might not have nearly as much life experience as her older counterparts, but she's getting there. Shew as born on August 17, 1994, making her a 90s baby for a few good years before the change of the millennium.
5. She's Being Recognized
She may be part of some groups, but she's released her sophomore album in 2020 and it's called "Punisher," and it's been recognized as one of the best of the year by Paste Magazine. It's been said that she has a gift for finding things that are sad and modern in life. She sings with a profound sadness in some of her music, and it is said to give you all the feels and emotions when you listen to her lyrics and the sound of her voice.
6. She's Performed in Big Locations
When we say big, we mean big. She performed at Carnegie Hall in early 2020 before the beginning of the global pandemic. She was part of a benefit for a nonprofit, and she killed it when she was on the stage. That's a place where the best of the best perform, and she's been able to do it already at the age of 25.
7. She's Been Compared to Bob Dylan
One thing that she's probably very happy to hear when fans talk to her is how much she reminds them of Bob Dylan in a way. It's not her look or her style, per se, but it is her lyrics and her sound. That's a big comparison, and it's nothing to be upset about. He is one of the most famous musicians in the world, after all.
8. She Doesn't Get Too Nervous
Before she gets on stage to perform, she does not get that nervous. That's something really impressive. She gets a little bit of the jitters, but nothing serious. She's been known to hang out on her phone and wait with a little bit of boredom for her turn to go on stage and do what she loves. That really tells us how much she enjoys what she does.
9. She's Got Something in Common with Mandy Moore
If anyone is wondering more about her relationship with the emotionally abusive man she mentions in her songs, that man is Ryan Adams. He was once married to the very famous Mandy Moore, who – along with Bridgers – has come out to state that he is a man who is emotionally and sexually abusive – and they are not being quiet about it. It's been found that he's even engaged in inappropriate communications as a 14-year-girl.
10. She's Learning to Stop Apologizing
If there is one thing that we love about her aside from her insane talent, it's that she's learning to grow and make decisions that benefit her life without any fear of how they affect others. She's learning to stop apologizing for things she's not sorry about, and that is nothing short of a gift. She did it too much growing up, and she's done with that.