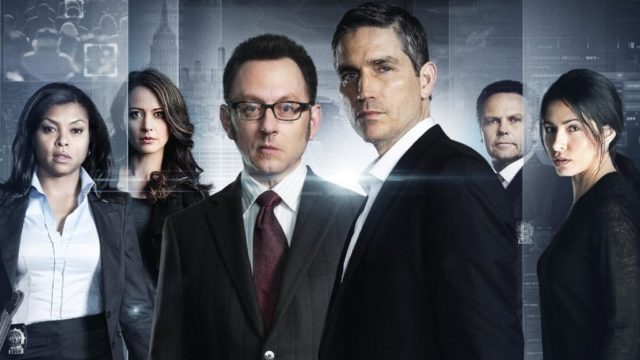 Never mind that the show gave us some of the most interesting characters on TV in one place. Never mind the fact that it was our favorite Michael Emerson character on screen. Never mind the fact that Jim Caviezel won us over with such quiet intensity. Person of Interest was more than a show; it was a simple work of art, weaving ideas of technology and humanity together into stories that made us want to tune in each week. And we did. We still wonder and cross our fingers for a reboot to this day, and there are many reasons why.
The top of those reasons is, of course, a John Reese and Harold Finch reunion. Even though Reese is gone, there can be some twist to it to make him alive again. This pairing was so unlikely; we weren't even sure ourselves if we were going to like them at all. It didn't take long before we saw the dynamic and how well this pairing really worked. Reese and Finch were like the modern-day Butch Cassidy and the Sundance Kid. One really couldn't function without the other. And the natural dynamic between Caviezel and Emerson just made everything so believable. We wouldn't mind seeing these two solves problems together again. They did it so well so long ago, and we're sure that if the show's creators ever decided to bring them back together, they'll be just as great as they were.
Next, we were left with so many questions when the show ended in 2016. We can't ever forget detective Fusco and what was going to happen to him. We were left pretty much hanging about Fusco's future, and we'd like to find out that he actually made it out okay and that he's really clean now–if not for his own sake then for the sake of his son. As a matter of fact, we wouldn't mind a reboot on Fusco alone. He was such a great complex character that we're sure he's got so many stories to tell.
Also, what happened to the Machine? Did it survive? Will Finch ever get to work with the Machine again? We'd really love to see a Finch/Machine reunion, and if we're talking like the Machine is a person, that's because it almost felt like it was when we were watching the show. Reese is gone, but he doesn't have to be. They may have shown him to be dead, but this is television after all. And knowing Reese, he could've had something up his sleeve–or anything. It'll be impossible to do a Person of Interest reboot if Reese isn't there because he made that show what it was.
So this may be a long shot, but we're still looking forward to the day when we get some more Person of Interest. We'd even take a Shaw reboot if it means that we'll get to see some of the other characters in it too. The show had way too many interesting characters for their worlds to just end the way they did with Person of Interest. There can be more. We know it, and we're hoping the creators of the show feel the same way.