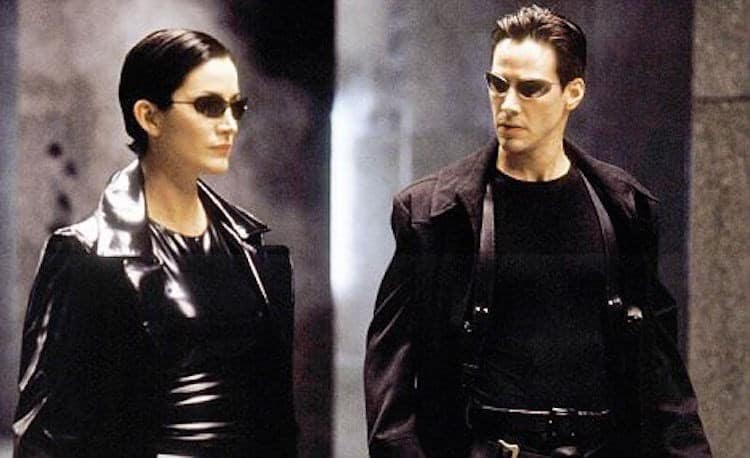 Just when you were hoping that Hollywood might be getting the point you turn around and someone else is saying "Let's revive something that's been done!" with as much excitement as a kid on Christmas that knows what they're getting but is still pumped to unwrap it. Justin Kroll of Variety made it known, along with many others, that there will be a Matrix 4 coming out, and it's going to be written and directed by Lana Wachowski, who has been lauded as a 'true visionary' for decided to re-enter the Matrix and for her contributions to this point. At this time I'm really wondering who's getting excited for this and who is just shaking their head saying 'why?'. Well, it gets better, or worse depending on how you look at it. Carrie Anne Moss is coming back as Trinity, Keanu Reeves is coming back as Neo, and there's no word yet on just who might be coming back as Morpheus. Apparently the rest of the cast is interchangeable, but it's going to be a mind-bender trying to figure out just how Trinity will come back when she was ran through in the last movie and couldn't possibly have survived. Remember when characters were only brought back in the comics in such suspicious ways? Apparently that's becoming a staple of the movies as well since apparently we can't just let anyone go these days.
It's kind of a hope that there's more of a purpose to this movie than the fact that Lana will become the first transgender director as Tracey E. Gilchrist of the Advocate is announcing, but if that was all there was there are plenty of other ideas to go on that could be a little more worthwhile. The Matrix has, for the most part, run its course as far as the big movies go. The short stories, the spinoffs, the add-ons, those seem like the best way to go since as we saw in the Animatrix there were plenty of stories to discover and enjoy since the entire world had been taken over and dominated by the Matrix. But bringing Neo and Trinity back seems impossible at the offset since, well, they're both dead by the third movie, and unless the idea is to create a movie in-between two of the others, it would have start between the first and second honestly since too much is happening between the second and third, then it might work. But other than that, the reality of the Matrix seems pretty ground if you think about it since Trinity and Neo were both individuals that had been set free and as a result had seen the world the way it had become, not the way the Matrix showed it. Bringing them back for an in-between movie to show a little more of the universe and how it works might be feasible, but otherwise Lana seems as though she might be bending logic a little too much for the sake of coming back to this movie.
And as far as being innovative it begs the question of how this could possibly be seen as anything other than a return to a comfort zone, since Lana knows the Matrix universe so well that there's no issue as to whether she'll be able to create something that will make sense to her and anyone else that wants to believe in it. Obviously this would include a lot of people since there literally thousands that would line up for something like this without giving a second thought to the fact that they've seen a good chunk of what the Matrix has to offer even if the creators have barely scratched the surface with the movies. In a big way Neo and Trinity's story has played out and bringing them back isn't an admission that there's more to do with them, it's an admission that Lana can't step away and find something new, much like every other writer in Hollywood that continues to stick to a formula that admittedly makes money, but is still tired, old, and stale since they exist within the boundaries. It might seem like they're thinking outside the box, but the parameters of the box they remain in have expanded a bit without their noticing, meaning it's easy to think you're outside the box when you can't see the edge anymore.
In a big way it seems as though the Matrix could have ended with the first movie and been absolutely legendary all on its own. But of course sequels and trilogies are the name of the game these days because Hollywood wants to make a point that they can make that cash grab and convince everyone paying up that it's worth the money because they're watching history in motion. That might be true, but one thing Hollywood needs to remember is that history, no matter how dynamic, can become old and stale after a while.