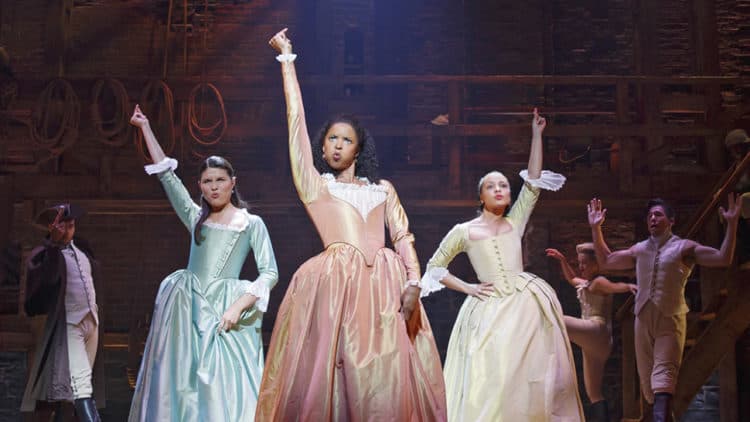 Historians have known about Peggy Schuyler long before Lin-Manuel Miranda popularized the socialite his epic musical, Hamilton. People were quick to ask about this interesting character that was part of Hamilton's life somehow. Come to find out, Peggy was a little more than just interesting. Back in those days, the mid to late 1700s to be exact, Peggy was one of the most prominent figures in the upstate New York society, so it's by no coincidence that she had some ties with Hamilton at all. Here are 10 fun facts about the life of Peggy Schuyler that you probably never knew about.
Peggy was not Peggy
Peggy Schuyler was born Margarita Schuyler back in September 19, 1758. How exactly does Peggy come from Margarita (or Margaret, sometimes)? It turns out that she was called Meggy initially as a nickname. Over time, Meggy just became Peggy, and she had no interest in correcting everyone. Peggy actually liked being called Peggy; she was just different that way.
The youngest Schuyler
The Schuyler sisters were the Kardashians of the 1700s. They were literally the talk of the town, except their family was in the ranks of politics, not entertainment. Peggy and her older sisters, Angelica and Eliza, were friends with some very important persons at the time including Thomas Jefferson, George Washington, and of course, Alexander Hamilton.
Her father's daughter
The patriarch of the Schuyler family, Phillip Schuyler, was probably the reason why the family had such position back then. Phillip was a highly respected individual in that circle. He was Major General at the time; he even fought and won the Battle of Saratoga. Everything that Phillip was, he passed on to his youngest daughter, Peggy, who was very strong of mind and character.
Peggy's personality
Speaking of strength of character, there are many historical accounts of letters being written about Peggy. All of them point to just how bright and spirited she was as a young woman. Being the youngest sister, you'd think her sisters would outshine her any day. However, Peggy didn't let that happen. Many men took notice, and many women tried not to. She was the town envy, and it was nothing but natural to Peggy.
Hamilton's friend
Peggy first became acquainted with Alexander Hamilton through correspondence. Hamilton at the time was trying to get together with Peggy's sister, Eliza, so it was only natural for Hamilton to get in touch with the family. However, the two developed their own type of friendship, which became the bridge that led to the marriage of Hamilton and Eliza.
Specifically for Peggy
In fact, Hamilton and Peggy were in such close cahoots that Hamilton actually wrote a theatrical piece specifically intended for Peggy to act as principal character. According to the letter that Hamilton wrote to Eliza, Peggy had all the qualifications to star in the show. The piece was to be called, "The Way to Get Him," and it was written to show how single ladies could find themselves married.
Peggy the life saver
There's a popular story about Peggy and how she risked her life to save an infant. According to historical accounts, a raiding party broke into the Schuyler's mansion to attack Phillip. The entire Schuyler family ran and hid upstairs, which was when they realized they left their infant sibling in the crib. With no hesitation, Peggy ran after her sibling and saved the infant from the people wanting to do them harm.
She married well
Peggy ended up marrying a wealthy distant cousin, Stephen Van Rensselaer III. Back then, Stephen was the 10th richest man in America; he was a powerful landowner and had plenty of money to support Peggy and her lifestyle. The two actually fell in love and decided to elope. Since Stephen came from a line of patroons, people who were granted land and privileges by the Dutch government of New York, Peggy eventually became known lovingly as "Mrs. Patroon."
Three children
Peggy was certainly happy in her life with Stephen, but what made her happier was having three children. By the time she was 31 years old in 1789, Peggy had three children with Stephen. However, it was unfortunate that only one of those children would survive to become an adult.
Peggy's passing
Peggy died young. She was only 42 years old when she passed, but the last couple of year of her life had been full of illness and suffering. However at the very end, Peggy found peace in suffering and let go of life with repose and happiness. She may have died young, but she lived her short years with full intent, joy, and tenacity.