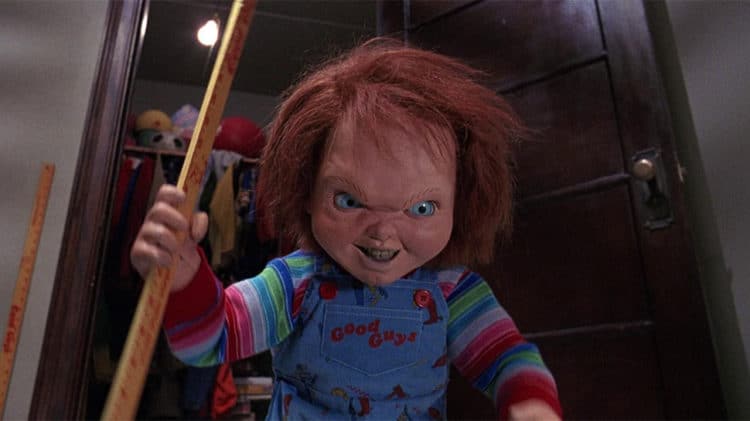 Brad Dourif's career has been a living representation of the best of both worlds. The British actor has achieved fame and notoriety from both live action and voice work. He originally rose to fame during the 70s for his role in the now classic film, One Flew Over the Cuckoo's Nest. In the 80s, he became part of another legendary film when he voiced Chucky in the movie Child's Play. Brad has gone on to voice the character in several subsequent films and TV shows. He will be reprising the role again in the upcoming TV series, Chucky, which is set to debut in 2021. His undeniably creepy voice has kept people entertained for more than 30 years, and he's not finished yet. Continue reading for 10 things you didn't know about Brad Dourif.
1. He Wasn't The First Person Chosen For His Role In Lord Of The Rings
Brad played the role of Wormtongue in the 2002 film The Lord of the Rings: The Two Towers, but he almost didn't get the part. He told the AV Club, "I auditioned, god, five times, and then didn't get it and was going through my thing where I give myself usually about five days to feel bad. Then, all of a sudden, they call me up and say the guy who they cast doesn't want to do it, obviously because they didn't pay him enough, so I took it."
2. He Prefers Film Roles To Theater
Over the course of his career, Brad has gotten the chance to act on the big screen, the small screen, and the stage. Many actors who have had similar experiences often say they don't prefer one over the other, however, Brad definitely prefers doing movie roles.
3. He Was An Oscar Nominee
An Academy Award is one of the highest honors the entertainment industry has to offer, and Brad almost got one very early on in his career. He was nominated for an Oscar for his role in One Flew Over the Cuckoo's Nest. The performance also earned him Golden Globe and BAFTA nominations.
4. He Taught At Columbia
Brad loves to perform, but he also loves sharing his knowledge with others. Towards the beginning of his career, he taught at Columbia University in New York City. While working in the city, he also did lots of theater work. Eventually, he relocated to Los Angeles to focus on his on screen career.
5. He's Had Several Video Game Roles
Playing Chucky isn't the only time Brad has put his voice acting skills to good use. He has also had several video game roles throughout his career. He voice the character Saavedro in the 2001 game Myst III: Exile. His most recent video game appearance was voicing Piero Joplin in Dishonored which was released in 2012.
6. His Daughter Is An Actress
Brad's daughter, Fiona, has chosen to follow in her father's foot steps. She is a talented actress who has been making a name for herself in the industry. She's even gotten to work with her father along the way. Fiona played Nica Pierce in Curse of Chucky and Cult of Chucky.
7. He's A West Virginia Native
For some reason there are lots of people who are under the impression that Brad is British. This could be because he was nominated for a BAFTA or because his character in Lord of the Rings had a strong British accent. In reality though, Brad is originally from West Virginia.
8. Playing Dark Characters Has Taken A Toll On Him
Brad has made a living out of playing the bad guy, but this is something that has definitely impacted him. He knows that he is capable of playing other types of characters and says, "I've told my agents "I'm done with bad guys." I've turned down more stuff than you could ever believe…"
9. He Was Never Really Cast In Batman Forever
Many websites have reported that Brad was originally cast as the scarecrow in Batman Forever, however, he has since said that this isn't true. He told Screen Rant, "Y'know, I've heard that! One time I saw Tim Burton on an airplane and he was looking at me very interestedly. But I never spoke to him about it, and I think I wouldn't have been big enough a star for anyone to cast me in that role. He might've been interested, but I doubt the powers that be would've let him do it."
10. His Mom Was His Inspiration
Brad and Fiona aren't the only people in the Dourif family to love acting. Brad's mother was also an actress although it doesn't look like she appeared in any TV shows or films. She was his one of his biggest and earliest inspirations to get into acting and understand the art of storytelling.
Tell us what's wrong with this post? How could we improve it? :)
Let us improve this post!