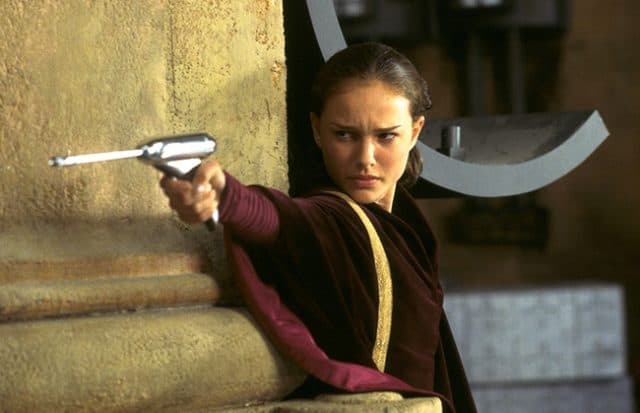 Having seen Revenge of the Sith at least 1000 times this week because of my son's newfound obsession for it, I've grown to be more and more irritated with Padme. In Phantom Menace and Attack of the Clones she was 100 times cooler. At least in those films you saw a little action, her bravery, and yes, her shooting a gun. But in Revenge of the Sith it's all so mushy and lovey dovey that my son asks me to fast forward every single scene she's in. And I don't blame him. Her pregnancy must have hit her right in the feels because frankly she's just completely boring in Sith.
As all of us know Padme dies during childbirth when Luke and Leia were born. But did you know there was a different fate for Padme altogether?
https://www.youtube.com/watch?v=8SuFhKPJUvs
"[Anakin] leaves. Moments later, in come the Separatists and right behind his back, [Padme] is starting the Rebellion to overthrow him. Because Padme can see the he is becoming a monster. At the end, on Mustafar, when she goes to see [Anakin], she has a knife in her hands. She gets off the ship with the knife, she runs up and throws her arms around him, and he lets her. She's got the knife to the back of [Anakin's] neck and she's going to kill him. [Again], he lets her. But she can't do it. She loves him too much to stop him, even when he becomes the monster."
After this, Obi-Wan appears and the fight on Mustafar plays out as it does in the final version of the film.
Now that's WAY cooler and it's 100 times less cheesy than dying of a "broken heart" which the film wants you to believe. I believe she dies because Anakin became super tired of her becoming so friggin' sensitive. That's what hormones during pregnancy will do to you.