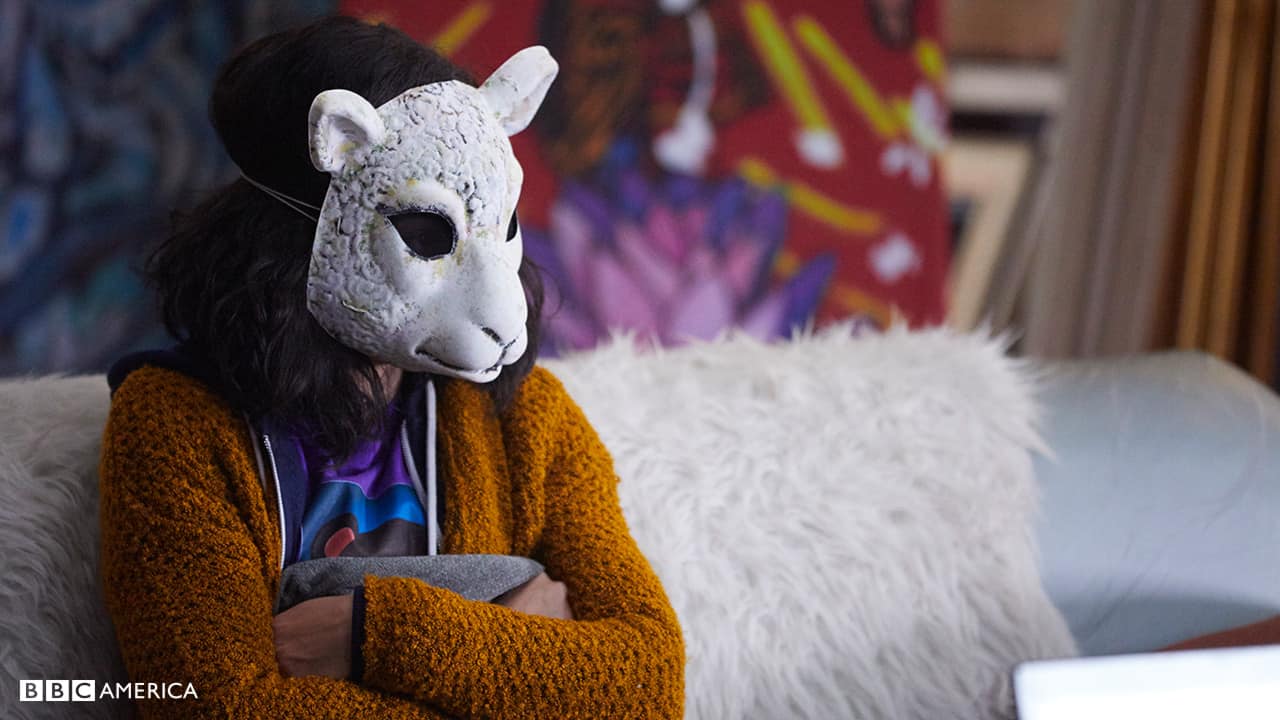 After its premiere last week, season two of Orphan Black is under way with a brutal episode. The season premiere had a lot going on, so I was happy to have a streamlined episode. Not only was it organized, it also set the tone for the rest of the season.
Rachel gets everyone in Sarah's life to give the a-okay spiel so that she will go along with sending Kira for research every day. Ferdinand asks her, "Is Sarah Manning finally ready to behave." Not in his lifetime!
Of course, S, Felix, and Sarah devise a plan to run away and keep Kira from Rachel and Mr. Westmoreland, but it's obvious from the beginning that this won't fly with Kira. In the end, Kira feels MK die and that does it for her. She wants to know who she is and why she can do things other people can't. Fair enough.
I think this is a realistic storyline for Sarah and Kira, and has been fairly consistent throughout the series. I like that Kira is finally getting a say in what happens to her. This final season will focus on Sarah learning to deal with her rebellious nature and need to shield Kira from everything. I bet Kira will be the biggest asset to the entire group.
Meanwhile, Helena and Donnie go to the hospital to get help for her "puncture wound." Helena is incredible, and it's all down to the science of neolution. I was cringing every scene with Helena in a hospital, because of course she's going to do something bad. I don't blame her, but I did not enjoy watching her put a needle through a doctor's face. That was rough. Great job, special effects team, but Orphan Black grosses me out yet again!
Speaking of gross, Ferdinand kills MK in the most desperate way possible. I couldn't believe it. She's gone and it was so quick! MK was easily one of my favorite clones revealed last season, and now she's gone, squashed like a bug. Ferdinand has a lot to deal with now that Rachel no longer needs him to feel whole. I can't wait for Ferdinand to come to an end, as well.
Finally, Cosima meets P.T. Westmoreland, and overall, it's a positive experience. I think the majority of this final season will deal with the struggle for progress and how unnatural it feels for the clones to cooperate. Cosima has always put science high on her list of priorities, just below her sisters, but maybe this time progress will top even that.
Orphan Black is going to have a great season, I can already tell. The creative team is doing everything to make the Clone Club and the clones themselves feel uncomfortable while watching. Can't wait for next week!
[Photo credit: BBC America]