After years in the making, Oppenheimer hit movie theaters on July 21, 2023. From acclaimed filmmaker Christopher Nolan, the film explores the life and career of J. Robert Oppenheimer. On the day of its release, it went head-to-head with Barbie as moviegoers flocked to see both films. This quickly became a cultural phenomenon known as Barbenheimer.
Although both movies performed exceptionally well at the box office, Oppenheimer quickly became the more critically praised of the two pictures. Now it has settled in to movie theaters after an extended run, the film is gearing up for home release. So, let's take a look into the success of this instant classic and delve into the home viewing options on offer in the coming weeks.
The Incredible True Story and Plot of Oppenheimer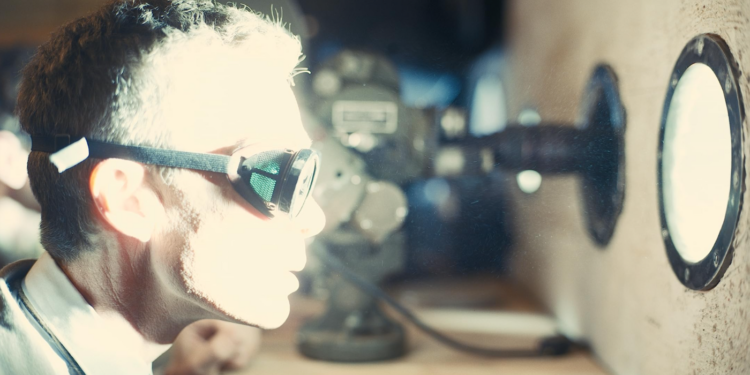 J. Robert Oppenheimer was a renowned American physicist and one of the key figures behind the Manhattan Project, which led to the creation of the first atomic bomb. He was born in New York City in 1904 and went on to earn a Ph.D. in Physics from the University of Gottingen in Germany. Oppenheimer's contributions to the development of the atomic bomb earned him an iconic status in the field of science. To that, he was appointed as the director of the Los Alamos Laboratory where he led a team of scientists in the development of the first atomic bomb during World War II.
In 2023, Christopher Nolan brought this incredible true life story to life on the big screen. Nolan is a renowned filmmaker who has truly carved a niche for himself in the industry with his unconventional storytelling style and unique cinematography. Known for his offbeat and eclectic range of films, Nolan has explored various genres and narratives, from science fiction to historical drama. However, Oppenheimer marks Nolan's first attempt at a full-fledged biopic.
The film portrays the life of J. Robert Oppenheimer (Cillian Murphy) and examines the controversies and complexities surrounding his legacy. Despite his significant accomplishments, Oppenheimer became a controversial figure in the 1950s. This was largely due to his political beliefs, leading him to be openly criticized by the U.S. government, which affected his career and reputation. Unlike Christopher Nolan's Dunkirk, which was on based on real-life events, Oppenheimer is a meticulously researched biopic that accurately depicts the life of a pivotal figure in the 20th century.
Unveiling the Glaring Box Office Success of Oppenheimer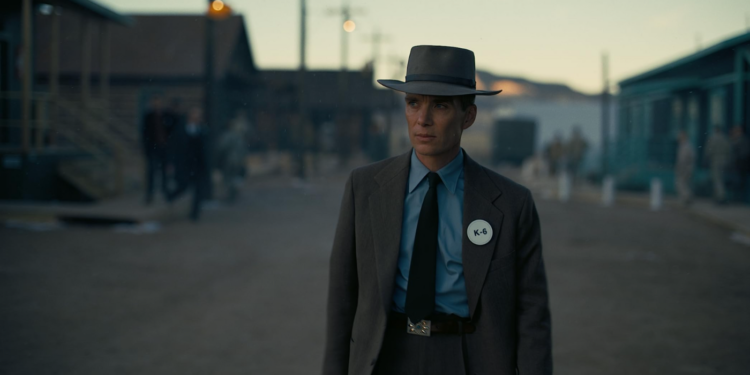 Oppenheimer was not only one of the most visually striking movies of 2023, it also served up one of the finest ensembles in decades. With a budget of $100 million, it's impressive how many Hollywood titans signed up. Under Cillian Murphy's dynamic lead performance, the supporting cast includes the likes of Robert Downey Jr., Emily Blunt, Casey Affleck, Kenneth Branagh, and Matt Damon. So, it's fair to say the pressure was on for the movie to perform and make a return on its budget.
On its opening weekend, Nolan's masterpiece earned $82 million across the US and Canada. Furthermore, as of the time of this writing, Oppenheimer has grossed over $942 million worldwide. In terms of the Barbenheimer face-off, Barbie has taken the win, grossing over $1.4 billion worldwide. However, it appears Oppenheimer will have a more long-lasting legacy critically, and is most likely a strong contender for the 2024 Academy Awards. Currently, the movie holds a Rotten Tomatoes score of 93%. On top of this, it is currently sitting at number 47 on IMDB's top 250 rated movies.
When and Where Can You Watch Oppenheimer at Home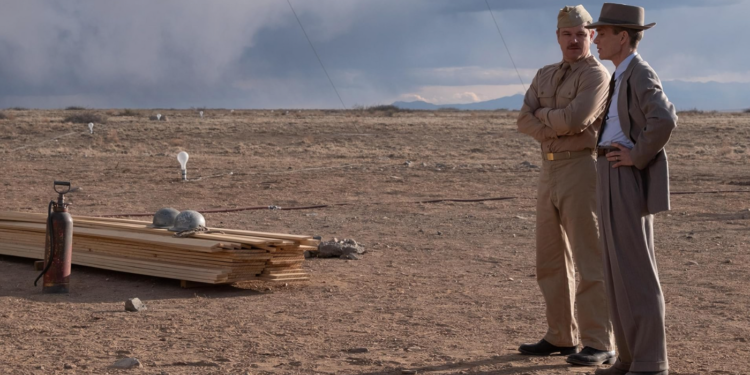 Although it can be a risk to inflate a movie's runtime beyond 2 hours, with film's like Oppenheimer, there is so much to explore that this kind of runtime becomes inevitable. The theatrical release of Oppenheimer clocked in at precisely 3 hours. However, moviegoers will get to experience even more runtime for the home release. This news came about when Universal announced that the special features of Oppenheimer's home release will total over 3 hours. This includes deleted scenes and behind the scenes footage.
Oppenheimer will be released across many different forms on November 22, 2023. These forms of home purchase are digital, 4K Ultra HD, Blu-ray, and DVD. In the US, Oppenheimer will be available to purchase or rent on Peacock. In the UK, the movie will be available on Universal studios' own streaming platform which is available via Sky and NOW TV. However, for those feeling impatient, Peacock currently has a behind the scenes look at Oppenheimer where Zane Lowe sits down with Christopher Nolan to discuss his masterpiece.
Tell us what's wrong with this post? How could we improve it? :)
Let us improve this post!