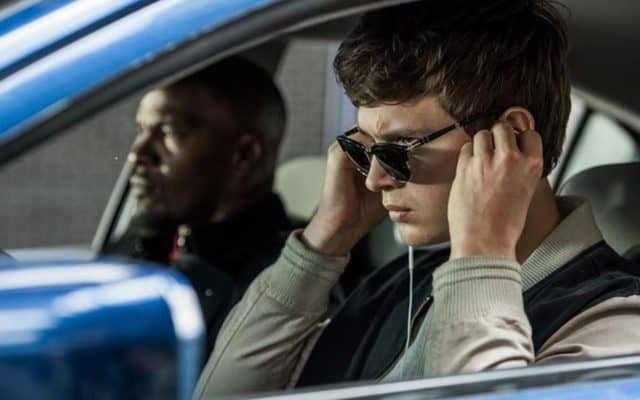 First rule, don't mess with the driver. There is no second rule. Do your business, get in, get out, and then strap in and hold on. If you pee your pants keep it to yourself because the driver doesn't need to hear it. All he needs to hear is the music that's keeping him moving. And definitely don't question the direction he chooses to go in, since he knows a route that allows him to employ his skills in a way that the cops can't possibly hope to contend with. Just grab that OS bar and hold on because chances are you're in good hands and despite your increased heartbeat there's not a chance that the drive is going to let you down.
Even half the department being on his tail can't phase him as the driver keeps the car moving forward, sideways, but always forward, never once stopping so completely that the cops can catch him. And once he's away, you'll know that you've just been riding with one of the best in the business.
That was intense to the point of being crazy, so crazy in fact that it makes sense for this type of movie. The criminals obviously don't have a lot of faith as they're bouncing around and looking behind them with almost every turn they make. It's just as obvious that they aren't quite as unflappable as they seem when going into the bank because otherwise they wouldn't have even bothered to twitch let alone look around like frightened little children afraid of being punished.
The song was perfect with this scene because it wasn't too hard, it wasn't real soft, it was just right. It complimented the driving and the insane stunts that were being pulled off. The Fast and the Furious it might not be, but this film is definitely something on a different level than many. As far as films with car chases go this movie is undoubtedly one of the most exciting to come out in a while, and it showcases a lot of popular talent that's bound to make a movie even better.
So far as the driving goes it seems legit enough despite the fact that most people couldn't possibly pull of these stunts without being expert stunt drivers and having spent years performing such tricks. It's still very impressive but unfortunately films like this do tend to breed copycats so hopefully no one takes these stunts to heart thinking "I can do that, it should be simple!"
Yeah, no. Even if every last stunt is humanly possible and could be executed with such pinpoint accuracy, which I'm sure it could given the right conditions, each one is still difficult enough that even the experts would think twice before doing any of them just for fun. Keep in mind this is fiction and should be treated as such. Very entertaining fiction, but a story nonetheless.
When it comes to performing these types of stunts along a busy and crowded street, with the cops chasing you, it's safe to say that not even the best could go the distance. Speaking of The Distance, how awesome is the opening sequence of Baby Driver set to this glorious song?
&feature=youtu.be
Save